The Horace Silver Quintet The Tokyo Blues 2LP 45rpm Vinil 180g Blue Note Analogue Productions RTI USA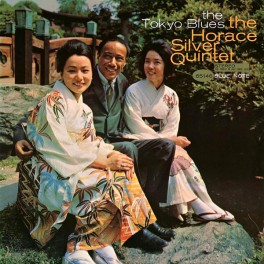 Maximizar
Artista:
Horace Silver
Título:
The Tokyo Blues
Número de Catálogo:
AP-84110
Editora:
Blue Note
Reeditado por:
Analogue Productions
Código de Barras:
753088411014
Ano da edição original:
1962
Ano da reedição:
2009
Quantidade de discos:
2
Rotações por minuto:
45 rpm
Tamanho do disco:
12"
Gramagem do Vinil:
180gr
Edição Limitada:
Sim
Edição Numerada:
Sim
Peso Total do Artigo:
558gr
País prensagem:
USA
Produzido para o Mercado de:
USA
Adicionado ao catálogo em:
10 Janeiro, 2019
Colecção:
Analogue Productions Blue Note Series
Nota:
Nunca elegível para descontos adicionais
Vinyl Gourmet Club:
Sim
Os melhores álbuns do catálogo lendário da Blue Note Records recebem o tratamento audiófilo pela Analogue Productions, corte a 45rpm para qualidade de som absoluta pelos igualmente lendários engenheiros de masterização Kevin Gray e Steve Hoffman na AcousTech, preservando toda a glória analógica das Fitas Master Originais para dar vida a estas sessões de forma espectacular como merecem.
Edição Limitada
Edição Numerada
Corte a partir das Master Tapes Analógicas Originais
Masterizado por Kevin Gray e Steve Hoffman
Masterizado na AcousTech
2LP 45rpm Vinil Virgem 180 Gramas
Prensagem na RTI USA
"…As much as I'd love to relay all kinds of anecdotes about the challenges Steve Hoffman and Kevin Gray encounter during the mastering sessions, I witness none. These boys know the sound of the facility and the Van Gelder masters like the backs of their hands…Back home a month later, I unpack some test pressings Chad Kassem has sent me…I hear the most realistic-sounding drums ever reproduced by my system. It's as though I'm sitting at the point of creation, experiencing the same high that brought such gifted musicians together as one. Steve Hoffman, Kevin Gray, Chad Kassem, and Don MacInnis have done Rudy Van Gelder and his Blue Note artists proud." – Jason Victor Serinus, Stereophile

Tokyo Blues, a quintessential mid-'60s Blue Note session, is Horace Silver's tribute to the Japanese people who have long supported his funky, Latin-flavored modern jazz. American jazz has always been wildly popular in Japan, and this album is Silver's homage to the many fans that he has encountered on various triumphant tours of the island nation. While Silver's trademark funky Latin/swing is at the forefront, the inspiration of eastern delights is clearly evident in all aspects of this grooving date.
"Following a series of concert dates in Tokyo late in 1961 with his quintet, Horace Silver returned to the U.S. with his head full of the Japanese melodies he had heard during his visit, and using those as a springboard, he wrote four new pieces, which he then recorded at sessions held on July 13 and 14, 1962, along with a version of Ronnell Bright's little known ballad "Cherry Blossom." One would naturally assume the resulting LP would have a Japanese feel, but that really isn't the case. Using Latin rhythms and the blues as a base, Silver's Tokyo-influenced compositions fit right in with the subtle cross-cultural but very American hard bop he'd been doing all along. Using his usual quintet (Blue Mitchell on trumpet, Junior Cook on tenor sax, Gene Taylor on bass) with drummer Joe Harris (he is listed as John Harris, Jr. for this set) filling in for an ailing Roy Brooks), Silver's compositions have a light, airy feel, with plenty of space, and no one used that space better at these sessions than Cook, whose tenor sax lines are simply wonderful, adding a sturdy, reliable brightness.
The centerpieces are the two straight blues, "Sayonara Blues" and "The Tokyo Blues," both of which have a delightfully natural flow, and the building, patient take on Bright's "Cherry Blossom," which Silver takes pains to make sure sounds like a ballad and not a barely restrained minor-key romp. The bottom line is that The Tokyo Blues emerges as a fairly typical Silver set from the era and not as a grandiose fusion experiment welding hard bop to Japanese melodies. That might have been interesting, certainly, but Silver obviously assimilated things down to a deeper level before he wrote these pieces, and they feel like a natural extension of his work rather than an experimental detour." - Steve Leggett, All Music
Músicos:

Blue Mitchell, trompete
Junior Cook, tenor sax
Horace Silver, piano
Gene Taylor, baixo
John Harris, Jr., bateria
Lista de Faixas:

1. Too Much Sake
2. Sayonara Blues
3. The Tokyo Blues
4. Cherry Blossom
5. Ah! So
Clique aqui para ouvir samples no YouTube.com ♫