Johnny Hartman Once In Every Life LP Vinil 200 Gramas Analogue Productions Kevin Gray QRP 2016 USA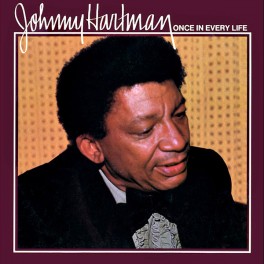 Maximizar

Mostrar todas as imagens
Artista:
Johnny Hartman
Título:
Once In Every Life
Número de Catálogo:
AAPJ 105
Editora:
Bee Hive Records
Reeditado por:
Analogue Productions
Código de Barras:
753088010514
Ano da edição original:
1980
Ano da reedição:
2016
Quantidade de discos:
1
Rotações por minuto:
33⅓ rpm
Tamanho do disco:
12"
Gramagem do Vinil:
200gr
Edição Limitada:
Sim
Peso Total do Artigo:
374gr
País prensagem:
USA
Produzido para o Mercado de:
USA
Adicionado ao catálogo em:
17 Dezembro, 2016
Vinyl Gourmet TOP 100 Audiófilo:
Sim
Nota:
Nunca elegível para descontos adicionais
Vinyl Gourmet Club:
Sim
Once In Every Life de 1980 foi o penúltimo album do icónico cantor romântico de baladas Johnny Hartman, aos 57 anos com um quinteto refinado e sofisticado. A voz barítono de Hartman soa tão rica e profunda como sempre neste disco fabuloso do qual Clint Eastwood usou quatro faixas para o seu filme consagrado Bridges of Madison County em 1995
Avaliado em 9/11 Música e 10/11 Som por Michael Fremer (Analog Planet)
Incluído no Vinyl Gourmet TOP 100 Audiófilo
Edição Limitada
Corte Analógico por Kevin Gray
Masterizado na Cohearent Audio
Corte a partir das Master Tapes Originais
Vinil 200 Gramas Audiófilo
Prensagem na QRP, USA
Rare Bee Hive Jazz Label reissue! One of Johnny Hartman's most celebrated works is finally available on audiophile vinyl! His Best Sounding Album!

Founded in 1977, the short-lived independent label Bee Hive Records featured jazz musicians Pepper Adams, Curtis Fuller, Clifford Jordan, Nick Brignola, and Johnny Hartman amongst others. In the short time of its existence, the label released just 16 albums, all of which are rare and very hard to find. Bee Hive Records' greatest claim to fame was a Grammy nomination for Johnny Hartman's album Once in Every Life. Songs from the album were featured in the Clint Eastwood 1995 film The Bridges of Madison County.

Analogue Productions uses the original tapes and works with only the best mastering studios. Albums are plated and pressed at the world's best pressing plant on virgin vinyl with unmatched quality, as AP uses meticulous test pressing evaluation and quality control. Analogue uses the highest-quality jackets and rice paper inner sleeves and issues Limited Edition albums, meaning less than 1,000 records per stamper, released in limited quantities.

"Johnny Hartman's next-to-last album (he made a record for Audiophile 12 days later) finds the 57-year-old singer still in prime form. His rich baritone voice is joined by a sextet also including Frank Wess (on tenor and flute), trumpeter Joe Wilder and pianist Billy Taylor. The ballads range from slow to a brighter medium-tempo pace, and Hartman (particularly on such tunes as "Easy Living," "Wave" and "I Could Write a Book") shows that he still had it this late in his career..." - All Music

"Credit the film and album The Bridges of Madison County with causing a great deal of excitement about crooner Johnny Hartman, a vocalist with a silky voice that almost defies description. Hartman has seen many of his albums reissued, with rapidly rising sales, since the release of the film. This collection marks the debut of Clint Eastwood's Malpaso Records label, which Eastwood intends to focus on jazz, and it's certainly a good start, featuring songs from Hartman..." - All Music

No doubt this was a pasted together session less organic than when a group that for years has toured and backed a singer, but the results surpass that of a typical "in and out" session, made more poignant in retrospect because it was Hartman's final recorded performance. Side' two's "For All We Know", one of the tracks Eastwood used in "The Bridges of Madison County" alone is worth the price of the album but fortunately the rest of it is equally strong as Hartman was still in fine voice.

"The studio-style recording is sensational. By "studio style" I mean it sounds as if the instruments are physically isolated and track-assigned and Gaskin's stand up bass sounds as if it's got a pick-up attached plugged directly in the board. You lose a bit of spatial context but the bottom end is otherwise spectacular." - Michael Fremer, Analog Planet
1980's Once In Every Life served as quintessential romantic balladeer Johnny Hartman's second-to-last album cut at the age of 57 with a smooth and sophisticated quintet featuring Al Gafa (guitar), Billy Taylor (piano), Victor Gaskin (bass), Keith Copeland (drums), Frank Wess (tenor saxophone & flute) and Joe Wilder (trumpet & flugelhorn). Wheelhouse ballads like "Easy Living," "Wave" and "I Could Write a Book" find Hartman's baritone as rich and mellow as ever and jazz lover Clint Eastwood even used four tracks from Once in Every Life in his acclaimed 1995 film Bridges of Madison County.
Músicos:

Johnny Hartman, voz
Frank Wess, sax tenor, flauta
Joe Wilder, trompete, flugelhorn
Al Gafa, guitarra
Billy Taylor, piano
Victor Gaskin, baixo
Keith Copeland, bateria

Lista de Faixas:

Lado A
1. Easy Living
2. It Was Almost Like A Song
3. Wave
4. By Myself

Lado B
5. For All We Know
6. Will You Still Be Mine
7. Nobody Home
8. I Could Write A Book
9. I See Your Face Before Me
Clique aqui para ouvir samples no YouTube.com ♫