Yes Drama LP Vinil 180 Gramas Kevin Gray Analogue Mastering Cohearent Audio Atlantic Rhino 2016 EU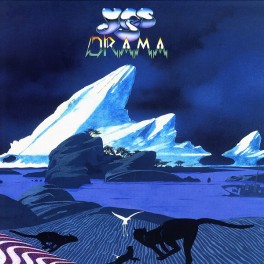 Maximizar

Mostrar todas as imagens
Artista:
Yes
Título:
Drama
Número de Catálogo:
081227946890
Editora:
Atlantic
Reeditado por:
Rhino
Código de Barras:
081227946890
Ano da edição original:
1980
Ano da reedição:
2016
Quantidade de discos:
1
Rotações por minuto:
33⅓ rpm
Tamanho do disco:
12"
Gramagem do Vinil:
180gr
Extras:
Código Download
Peso Total do Artigo:
355gr
País prensagem:
EU
Produzido para o Mercado de:
EU
Adicionado ao catálogo em:
22 Junho, 2016
Nota:
Elegibilidade Limitada para Descontos
Vinyl Gourmet Club:
Não
O 10º album de estúdio do grupo de prog-rock Yes, é o seu único disco com o vocalista Trevor Horn que entrou depois do abandono de Jon Anderson, e Geoffrey Downes substituiu Rick Wakeman. Desde hits dos tops até longas composições épicas, e por vezes as duas coisas ao mesmo tempo, os Yes estão entre os mais bem sucedidos e duradouros grupos de rock progressivo dos anos 70.
Vinil Audiófilo 180 Gramas
Corte a partir das Master Tapes Analógicas Originais
Masterizado por Kevin Gray na Cohearent Audio
Capa Gatefold
Inclui Código Download
The 10th studio album from the prog-rock group Yes, is their only album to feature Trevor Horn as lead vocalist. Horn took over following the departure of Jon Anderson and Rick Wakeman. Geoffrey Downes joined the group on keyboards the same time as Horn.
From topping the charts to epic pieces taking up a side of vinyl, and even both at the same time, Yes are among of the longest lasting and the most successful of the '70s progressive rock groups, proving to be one of the lasting success stories from that musical genre. The band, founded in 1968, overcame a generational shift in its audience and the departure of its most visible members at key points in its history to reach the end of the century as the definitive progressive rock band. Where rivals such as Emerson, Lake & Palmer withered away commercially after the mid-'70s, and Genesis and King Crimson altered their sounds so radically as to become unrecognizable to their original fans, Yes retained the same sound, and performed much of the same repertoire that they were doing in 1971, and for their trouble, found themselves being taken seriously a quarter of a century later.
Over 35 years ago, Yes entered into a new stage of their musical evolution with the release of their first and, to date, only album featuring both Trevor Horn and Geoff Downes - better known to music fans of the day as The Buggles - as members of the band. Given how many lineup changes have taken place within the ranks of Yes over the years, it's almost quaint to think that there was a time when fans of the band found themselves worrying that there might not be a Yes anymore with the departure of Jon Anderson from the frontman position.
Ironically, Anderson and Rick Wakeman had been psyched to put together the band's follow-up to 1978's Tormato, but bandmates Steve Howe, Chris Squire, and Alan White were decidedly less enthusiastic, having not been entirely ecstatic with the results of Tormato, and when push came to shove, Anderson and Wakeman opted to leave the band. The remaining three members of Yes decided to keep the group going, which was right around the time that Horn and Downes were finding success with "Video Killed the Radio Star," and after the two gentlemen attended a band rehearsal and found themselves fitting in with the remaining trio, they decided to join forces under the Yes banner.
1980's Drama has a decidedly different feel from the Yes albums which preceded it, but it serves as a bridge between the prog-rock of the '70s and the new wave sounds which were proliferating as the '80s were kicking off, and it also created a bond with Horn which ultimately led to the further evolution of Yes when Anderson returned, Trevor Rabin joined up, and the group released 90125, produced by Horn.
Músicos:
Trevor Horn, voz
Steve Howe, guitarras, vozes
Chris Squire, baixo, vozes
Geoff Downes, teclados
Alan White, bateria, percussão, vozes
Lista de Faixas:
Lado A
1. Machine Messiah
2. Man In A White Car
3. Does It Really Happen
Lado B
1. Into the Lens
2. Run Through The Light
3. Tempus Fugit
Clique aqui para ouvir samples no AllMusic.com ♫