Eva Cassidy Acoustic 2LP Vinil 180 Gramas Blix Street Records 2021 EU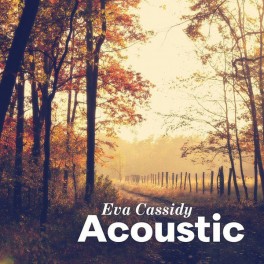 Maximizar
Artista:
Eva Cassidy
Título:
Acoustic
Número de Catálogo:
G8-10217
Editora:
Blix Street Records
Reeditado por:
Blix Street Records
Código de Barras:
739341021787
Ano da edição original:
2017
Ano da reedição:
2021
Quantidade de discos:
2
Rotações por minuto:
33⅓ rpm
Tamanho do disco:
12"
Gramagem do Vinil:
180gr
Peso Total do Artigo:
544gr
País prensagem:
EU
Produzido para o Mercado de:
EU
Adicionado ao catálogo em:
5 Dezembro, 2021
Nota:
Nunca elegível para descontos adicionais
Vinyl Gourmet Club:
Não
A cantora de renome internacional Eva Cassidy, que faleceu aos 33 anos em 1996, tem cultivado novos fãs em todo o mundo. Disponível aqui em 2LP vinil 180g, Acoustic da Blix Street Records apresenta 20 das canções acústicas mais apreciadas de Cassidy. Além do sucesso de Time After Time, esta colecção inclui as suas versões acústicas de Wade in the Water, Kathy's Song, Autumn Leaves, American Tune e Songbird.
2LP Vinil 180 Gramas
Capa Gatefold
Produzido na Alemanha
Internationally renowned singer Eva Cassidy, who died from melanoma in 1996 at the age of 33, has been cultivating new fans in the U.S. as her signature rendition of Cyndi Lauper's classic "Time After Time" serves as the soundtrack for Kay Jewelers' national advertising campaign that has been running throughout the holiday season. Available here on 180g vinyl 2LP, Blix Street Records' Acoustic features 20 of Cassidy's best loved acoustic tracks. Led by "Time After Time," the collection also includes favorites such as her acoustic interpretations of "Wade in the Water," "Kathy's Song," "Autumn Leaves," "American Tune" and "Songbird."

20 Acoustic Tracks, Compiled As An Acoustic Best-Of Album. The New Album Builds On The Popularity Of A Previous Acoustic Album, Simply Eva (12 Tracks), Released 10 Years Ago.

Eva Marie Cassidy (February 2, 1963 – November 2, 1996) was an American singer and guitarist known for her interpretations of jazz, folk, and blues music, sung with a powerful, emotive soprano voice. In 1992, she released her first album, The Other Side, a set of duets with go-go musician Chuck Brown, followed by the 1996 live solo album titled Live at Blues Alley. Although she had been honored by the Washington Area Music Association, she was virtually unknown outside her native Washington, D.C. She died of melanoma in 1996 at the age of 33.

Two years after her death, Cassidy's music was brought to the attention of British audiences, when her versions of "Fields of Gold" and "Over the Rainbow" were played by Mike Harding and Terry Wogan on BBC Radio 2. Following the overwhelming response, a camcorder recording of "Over the Rainbow", taken at Blues Alley in Washington by her friend Bryan McCulley, was shown on BBC Two's Top of the Pops 2. Shortly afterwards, the compilation album Songbird climbed to the top of the UK Albums Chart, almost three years after its initial release. The chart success in the United Kingdom and Ireland led to increased recognition worldwide. Her posthumously released recordings, including three number-one albums and one number-one single in the UK, have sold more than ten million copies. Her music has also charted within the top 10 in Australia, Germany, Norway, Sweden and Switzerland.
Lista de Faixas:
Lado A
01. Time After Time
02. Wayfaring Stranger
03. Early Morning Rain
04. At Last
05. Who Knows Where the Time Goes

Lado B
01. Dark Eyed Molly
02. Songbird
03. A Bold Young Farmer
04. Tennessee Waltz
05. It Doesn't Matter Anymore
06. People Get Ready

Lado C
01. The Water Is Wide
02. Kathy's Song
03. True Colors
04. You Take My Breath Away

Lado D
01. American Tune
02. I Wandered by a Brookside
03. Autumn Leaves
04. Wade in the Water
05. Danny Boy
Clique aqui para ouvir samples no YouTube.com ♫