The Sound Of Stokowski And Wagner LP Vinil 180gr RCA Living Stereo Analogue Productions QRP USA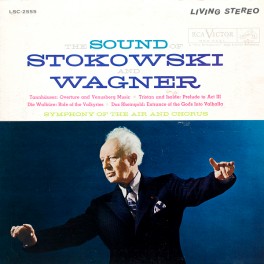 Maximizar
Artista:
Leopold Stokowski
Título:
The Sound Of Stokowski And Wagner
Número de Catálogo:
AAPC 2555 / LSC-2555
Editora:
RCA Victor Red Seal
Reeditado por:
Analogue Productions
Código de Barras:
753088255519
Ano da edição original:
1961
Ano da reedição:
2019
Quantidade de discos:
1
Rotações por minuto:
33⅓ rpm
Tamanho do disco:
12"
Gramagem do Vinil:
180gr
Edição Limitada:
Sim
Peso Total do Artigo:
388gr
País prensagem:
USA
Produzido para o Mercado de:
USA
Adicionado ao catálogo em:
07 Março, 2020
Modificado / Restock em:
5 Outubro, 2023
Colecção:
Analogue Productions RCA Living Stereo
Nota:
Nunca elegível para descontos adicionais
Vinyl Gourmet Club:
Não
Os Anos Dourados da RCA foram um curto período entre 1958 e 1963, no início da era do Stereo. Amplificação pura a válvulas de vácuo ajudou a produzir gravações que demonstravam fidelidade, presença, realismo e iluminação da gama média sem paralelo. O programa de reedições RCA Living Stereo da Analogue Productions, com títulos de referência remasterizados, vai deliciar os seus ouvidos!
Edição Limitada
Vinil 180 Gramas Audiófilo 33rpm
Corte a partir das Master Tapes Originais Analógicas
Prensagem na Quality Record Pressings QRP USA
Acetatos processados por Gary Salstrom
Masterizado por Ryan K. Smith na Sterling Sound
Capa "tip-on" Deluxe da Stoughton Printing
RCA's "golden age" was more like a "golden minute" - in a scant period, roughly from 1958 to 1963, the beginning of the stereo era - pure vacuum tube amplification helped produce recordings demonstrating unparalleled fidelity and warmth, lifelike presence and midband illumination.
Analogue Productions' RCA Living Stereo Reissue Series No. 2, with 25 newly remastered mainstay classical albums, will delight and astound your ears with their clarity and warm, rich tone. As with our first highly-regarded LSC series, shortcomings of previous editions have been improved upon — from the mastering, to the LP pressing, to the sharp-looking glossy heavyweight Stoughton Printing tip-on jackets that faithfully duplicate the original artwork, "Living Stereo" logo, "Shaded Dog" label and all!

Mastered by Ryan K. Smith at Sterling Sound from the original 2-track master tapes, cut at 33 1/3, and plated and pressed at Quality Record Pressings — makers of the world's finest-sounding vinyl LPs, — no other editions match these for the quietest 200-gram platters available.
"These records are definitive." — Michael Fremer, Analog Planet

"These are the best vinyl releases of RCA LPs I've yet heard." — Jonathan Valin, executive editor, The Absolute Sound
Stokowski was the first conductor to become a true superstar. He was regarded as something of a matinee idol, an image aided by his appearances in such films as the Deanna Durbin spectacle "One Hundred Men and a Girl" (1937) and, most famously, as the flesh-and-blood leader of the Philadelphia Orchestra in Walt Disney's animated classic "Fantasia" (1940). As conductor of the Philadelphia Orchestra he popularized an entirely new orchestral sound known as the "Philadelphia Sound" or the "Stokowski Sound." Its foundation was a luxuriant, sonorous tone and an exacting attention to color. He pioneered the use of "free" bowing, which produced a rich, homogenized string tone.
Músicos:
Symphony Of The Air And Chorus
Leopold Stokowski - condutor
Lista de Faixas:
Die Walküre: Act III: Ride Of The Valkyries
Tristan And Isolde: Prelude To Act III
Das Rheingold: Entrance Of The Gods Into Valhalla
Tannhauser: Overture And Venusberg Music
Clique aqui para ouvir samples no YouTube.com ♫