Norah Jones Feels Like Home LP Vinil 200 Gramas Kevin Gray Blue Note Analogue Productions QRP USA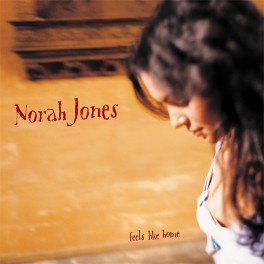 Maximizar
Artista:
Norah Jones
Título:
Feels Like Home
Número de Catálogo:
APP 043
Editora:
Blue Note
Reeditado por:
Analogue Productions
Código de Barras:
753088004315
Ano da edição original:
2004
Ano da reedição:
2012
Quantidade de discos:
1
Rotações por minuto:
33⅓ rpm
Tamanho do disco:
12"
Gramagem do Vinil:
200gr
Edição Limitada:
Sim
Peso Total do Artigo:
514gr
País prensagem:
USA
Produzido para o Mercado de:
USA
Adicionado ao catálogo em:
18 Outubro, 2019
Colecção:
Analogue Productions Norah Jones
Nota:
Nunca elegível para descontos adicionais
Vinyl Gourmet Club:
Não
Norah Jones combina o aplauso universal da crítica com enorme sucesso comercial, ganhando nove Grammy Awards e vendendo 40 milhões de discos numa década, apresentando colaborações com artistas de todos os géneros desde o jazz ao hip hop, rock e country. A sua voz perfeita rodeada dos melhores músicos e produtores, fazem dos seus discos escolhas audiófilas de referência.
Edição Limitada
Vinil Audiófilo 200 Gramas
Prensagem na Quality Record Pressings, QRP USA
Corte por Kevin Gray na Cohearant Audio
Capa Gatefold Old-School Tip-On
Norah Jones is the rare artist who has combined widespread critical acclaim with immense commercial success, winning nine Grammy Awards and selling 40 million albums in just a decade, while collaborating with artists from across the spectrum from jazz to hip hop, rock to country. Her pitch perfect voice combined with her choice of the finest musicians along with top-flight producers such as Arif Mardin, Danger Mouse and Jacquire King have made her releases go-to demonstration discs for audiophile stereo systems. Now ten years into her already impressive career, she is releasing her fifth studio album Little Broken Hearts on May 1, 2012 produced by and co-written with five-time Producer of the Year Grammy nominee Danger Mouse, and to celebrate, Blue Note Records and Analogue Productions are collaborating to re-issue her entire catalog in limited edition audiophile LP editions.

This album has been re-mastered from the original sources by Kevin Gray at Cohearant Audio. The LP is be pressed on 200 Gram vinyl at Quality Record Pressings and, keeping with Analogue Productions' standards, they are packaged in heavy cardboard stock, tip-on, old-school gatefold sleeves.
Norah Jones took the world (and the Grammys) by storm with her debut album Come Away With Me. Now, she's back for one of the most-anticipated follow-ups in recent memory. On Feels Like Home, Jones again teams with producer Arif Mardin, engineer Jay Newland and her close-knit touring band. And her pop, jazz, and country-tinged sound has never been richer than on super-silent 200-gram vinyl from Analogue Productions!

On Feels Like Home, Jones has written several new songs, gathered a few more from her bandmates and also covered Townes Van Zandt, Tom Waits, Kathleen Brennan and Duke Ellington. Jones plays piano, Wurlitzer electric piano and pump organ and features her stripped-down core group of guitar, background vocals, bass and drums. We needn't describe Jones' singing. Everyone recognizes it by now. The arrangements aren't quite as mellow as Come Away With Me, but the music still centers on country, pop and jazz colors.

"I'm glad that people liked the last album," Jones said. "It was where I was at the time, musically. This is where I am now. That's what a recording is for me, like a snapshot. We had so much fun making this record."

"2004's 'Feels Like Home' is an album filled with melancholic songs about self-doubt and a break-up. It includes a duet with Dolly Parton. Garth Hudson adds an accordion on one track. The final song "Don't Miss You At All" brought the inner turmoil to a fine finale. The album is like peeking into a diary or in some ways hiding under Norah's bed and sharing her intimate heartache. ... The records coming out of QRP are definitely living up to the pressing plant's early promise. This kind of drop dead black quiet is precisely what's required for Jones' music and QRP delivers it. Kevin Gray's mastering is equally superb." — Michael Fremer, AnalogPlanet
Lista de Faixas:
01. Sunrise
02. What Am I To You?
03. Those Sweet Words
04. Carnival Town
05. In The Morning
06. Be Here To Love Me
07. Creepin' In
08. Toes
09. Humble Me
10. Above Ground
11. The Long Way Home
12. The Prettiest Thing
13. Don't Miss You At All
Clique aqui para ouvir samples no YouTube.com ♫