Holly Cole Temptation 2LP Vinil 200 Gramas Doug Sax Blue Note Analogue Productions QRP 2018 USA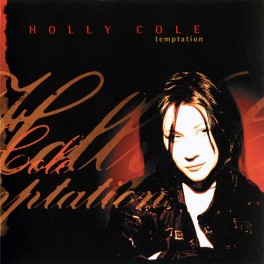 Maximizar
Artista:
Holly Cole
Título:
Temptation
Número de Catálogo:
APP 048
Editora:
Blue Note
Reeditado por:
Analogue Productions
Código de Barras:
753088048012
Ano da edição original:
1995
Ano da reedição:
2018
Quantidade de discos:
2
Rotações por minuto:
33⅓ rpm
Tamanho do disco:
12"
Gramagem do Vinil:
200gr
Edição Limitada:
Sim
Peso Total do Artigo:
706gr
País prensagem:
USA
Produzido para o Mercado de:
USA
Adicionado ao catálogo em:
18 Outubro, 2018
Vinyl Gourmet TOP 100 Audiófilo:
Sim
Nota:
Nunca elegível para descontos adicionais
Vinyl Gourmet Club:
Não
Durante a última década Holly Cole tem sido uma das principais artistas a redefinir o contexto do jazz vocal feminino. O seu album Temptation, uma edição Blue Note de 1995, é o seu tributo musical às composições de Tom Waits. Além de se tratar de uma gravação audiófila fabulosa, este disco foi unânimemente apreciado e elogiado pelas suas interpretações dos temas únicos de Waits.
Incluído no Vinyl Gourmet TOP 100 Audiófilo
Edição Limitada
2LP Vinil 200 Gramas 33rpm
Masterizado no The Mastering Lab
Corte a partir das Fitas Master Originais por Doug Sax
Prensagem na Quality Record Pressings, QRP USA
Capa Gatefold Old-style tip-on pela Stoughton Printing
There is an intelligence and sophistication to Holly Cole's singing that sets her apart. She can imbue well-worn standards and eclectic songs with an uncanny combination of sensuality, innocence, originality and sheer musicality. Cole takes tunes everybody thinks they know and discovers new undercurrents in the venerable anthems of contemporary composers, wrapping her honesty, compassion and sardonic wit around their sometimes-fragile creations. The results are sexy, provocative, spellbinding, sometimes dangerous and never, ever dull.

Along with Cassandra Wilson and Patricia Barber, the Canadian songstress has helped redefine the world of the female jazz vocalist. In Cole's case, this can be directly linked to her ability to defy genre categorization and her ambitious musical choices. "I look at the essence of a song," muses Cole. "If it's a great lyric I often love to slow it down, explore it, dissect it and deconstruct it. I love to take it apart and then put it back together and look at it in an entirely different way. In the process, it often becomes more evocative. That's a huge part of my art form, that's a huge part of what I do." These abilities come into full focus on her 1995 Blue Note masterpiece, Temptation, which finds Holly skillfully interpreting material by the-one-and-only Tom Waits.

Taking a minimalist approach to the arrangements and forgoing as much pre-production as possible serves Cole and the material well here. A majority of the cuts on Temptation are first takes which heightens the spontaneous and intimately genuine feel of Cole's breathtaking performances even further. The many highlights include a catchy version of "Jersey Girl," and a rendition of "The Briar and the Rose," augmented by the Canadian Brass. Also featured here are renditions of: "Take Me Home," "Train Song," "Temptation," "Falling Down," "Invitation to the Blues," "Frank's Theme," "Little Boy Blue," "I Don't Wanna Grow Up," "Tango 'til They're Sore," "(Looking For) The Heart of Saturday Night," "Soldier's Things," "I Want You" and "Good Old World."

Now hear how our Analogue Productions' 200-gram LP reissue makes this standout album even stronger! Doug Sax at the Mastering Lab, assisted by Gavin Lurssen remastered the 33 1/3 recording that gives Cole's vocals richer detail and greater body. Premium pressing by Quality Record Pressings provides flawless reproduction against a super-silent background for pure listening enjoyment. Lastly, top it off with a Stoughton Printing old-style tip-on jacket and this disc is a sure winner. A great addition to your jazz collection.
Lista de Faixas:
01. Take Me Home
02. Train Song
03. Jersey Girl
04. Temptation
05. Falling Down
06. Invitation To The Blues
07. Cinny's Waltz
08. Frank's Theme
09. Little Boy Blue
10. I Don't Wanna Grow Up
11. Tango Til They're Sore
12. (Looking For) The Heart of Saturday Night
13. Soldiers Things
14. I Want You
15. Good Old World
16. The Briar And The Rose
17. Shiver Me Timbers
18. (Looking For) The Heart of Saturday Night
19. Last Rose of Summer
Clique aqui para ouvir samples no YouTube.com ♫