Michael Bublé It's Time 2LP Vinil Gatefold Barnes Noble Exclusive Reprise Records 2015 USA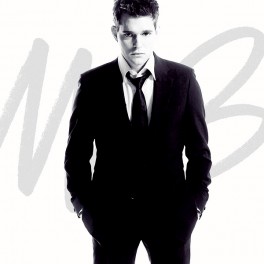 Maximizar
Artista:
Michael Bublé
Título:
It's Time
Número de Catálogo:
48946-1
Editora:
Reprise Records
Reeditado por:
Reprise Records
Código de Barras:
093624924043
Edição:
Barnes & Noble Exclusive
Ano da edição original:
2005
Ano da reedição:
2015
Quantidade de discos:
2
Rotações por minuto:
33⅓ rpm
Tamanho do disco:
12"
Peso Total do Artigo:
501gr
País prensagem:
USA
Produzido para o Mercado de:
USA
Adicionado ao catálogo em:
28 Março, 2018
Nota:
Nunca elegível para descontos adicionais
Vinyl Gourmet Club:
Não
Michael Bublé apresenta um album de canções de amor tão poderosas como chocolate e luz de velas, neste grande disco de 2005. Com várias covers desde Ray Charles 'You Don't Know Me' até 'Home' escrito por Bublé e Amy Foster-Gillies, este disco é um tesouro romântico. Além disso é também um tesouro audiófilo com sonoridade poderosa e de grande escala!
Editado pela primeira vez em vinil!
2LP com gravação estética no lado D
Capa Gatefold
Edição exclusiva Barnes & Noble USA
Michael Buble's beautiful voice and talent as one of the world's great entertainers has grown substantially in the last decade. Beginning with a passion for singing and interpreting great standards from the American songbook, nurtured by his grandfather, Buble's unprecedented musical course began with the release of his self-titled Top Ten album and a Canadian Juno for "Best New Artist."

However, it was Buble's 2005 sophomore album It's Time that proved to be the true game changer. Containing his first breakthrough single, "Home," the release reached No. 1 in several countries and spent 104 Weeks on Billboard's Top Jazz charts including 78 weeks in the No. 1 spot. In 2006 Buble cleaned up with four more Juno Awards and two Grammy nominations.
"Although it took more than a year of concerts and promotional appearances, Michael Bublé's 2003 debut disc of swinging pop standards finally ascended the Billboard album chart and landed at number 47. That peak may not seem impressive at first, but in a musical world dominated by rap or the latest flavor of alternative rock, Bublé's upper chart appearance was a real accomplishment and it sparked a renewed interest in music associated with great vocalists like Frank Sinatra. With his second studio disc, It's Time, Bublé builds upon the musical foundation he laid with his debut and demonstrates that he is much more than a flavor-of-the-month celebrity. Like his debut, It's Time mines the rich history of pop music as Bublé applies his own technique to classic standards and incorporates his Rat Pack sound into modern pop songs. Other pop vocal giants have made attempts to reinterpret the pop songs of their day with appalling results (Mel Tormé's version of "Sunshine Superman" comes to mind), but Bublé has the knack for selecting the right songs that he can properly transform into edible works that avoid a cheesy aftertaste. Having a standard like "A Foggy Day (In London Town)" share space with the Beatles' "Can't Buy Me Love" may seem like a lounge lizard joke waiting to happen, but the arrangements (most courtesy of producer David Foster) and performances are seamless.

Therefore, the quiet groove of "I've Got You Under My Skin" can sit comfortable next to Bublé's smoky version of Leon Russell's "Song for You," featuring Chris Botti on trumpet. Perhaps it is due to this formula working so well that Bublé has incorporated more of his unique takes on modern pop than on his debut. He even ventures into R&B territory with older hits like "Try a Little Tenderness" and "How Sweet It Is," all the while giving these songs a retro freshness that breathes new life into these gems. Pop starlet Nelly Furtado sounds lovely and elegant in the duet "Quando, Quando, Quando," while Bublé ends the disc with a beautiful reading of Stevie Wonder's "You and I." Another positive step forward is the inclusion of the lovely original tune "Home," a somewhat autobiographical "too long on the road" song co-written by Bublé. The success of this ballad provides yet another direction that he can explore and expand upon. Throughout the disc Bublé emits the feeling that he loves these songs and truly enjoys what he is doing. He sounds pure of voice and pure of heart. Those are rare commodities in the recorded world and they, along with Bublé's talent and vision, help to make It's Time a wonderful listening experience." - Aaron Latham, All Music
Lista de Faixas:
Lado A
1. Feeling Good
2. A Foggy Day (In London Town)
3. You Don't Know Me
4. Quando, Quando, Quando (duet with Nelly Furtado)

Lado B
1. Home
2. Can't Buy Me Love
3. The More I See You
4. Save The Last Dance For Me
5. Try A Little Tenderness

Lado C
1. How Sweet It Is
2. A Song For You (feat. Chris Botti)
3. I've Got You Under My Skin
4. You And I
Clique aqui para ouvir samples no YouTube.com ♫