Judee Sill Judee Sill 2LP 45rpm Vinil 180 Gramas Kevin Gray Asylum Intervention Records RTI 2017 USA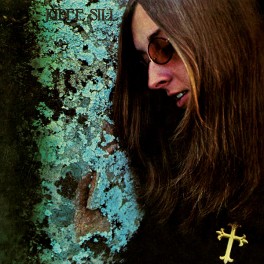 Maximizar

Mostrar todas as imagens
Artista:
Judee Sill
Título:
Judee Sill
Número de Catálogo:
IR-016
Editora:
Asylum Records
Reeditado por:
Intervention Records
Código de Barras:
707129301406
Ano da edição original:
1971
Ano da reedição:
2017
Quantidade de discos:
2
Rotações por minuto:
45 rpm
Tamanho do disco:
12"
Gramagem do Vinil:
180gr
Edição Limitada:
Sim
Peso Total do Artigo:
680gr
País prensagem:
USA
Produzido para o Mercado de:
USA
Adicionado ao catálogo em:
17 Dezembro, 2017
Colecção:
ir (Re)Discover Series
Nota:
Nunca elegível para descontos adicionais
Vinyl Gourmet Club:
Não
A fenomenal Judee Sill foi a primeira artista que David Geffen assinou para a Asylum Records, e este disco foi o primeiro lançado pela editora. A música de Sill é intensamente espiritual, reminiscente de um imaginário místico e divino, sempre bem ancorado em composições fortes e numa pura mas poderosa capacidade vocal. Canções de grande intimidade, acompanhadas por arranjos de cordas complexos.
Avaliado em 9/11 Música e 10/11 Som por Michael Fremer (Analog Planet)
Edição Limitada
AAA Corte a partir das Master Tapes Analógicas Originais
Duplo LP 45rpm para Qualidade de Som Absoluta
Masterizado por Kevin Gray na Cohearent Audio
Vinil 180 Gramas prensado na RTI, USA
Capa Gatefold pela Stoughton Printing
"So you have a long forgotten gem (though an album still revered a friend tells me by many of today's top young L.A. area talents), engineered by the great Henry Lewy, superbly reissued on double 45 rpm vinyl cut from the original analog tapes by Kevin Gray and Tip-On gatefold jacket packaged too... When you look at who was involved in producing, arranging, recording and releasing this album it was a 100% "can't miss". That's part of the cult of Judee Sill. By the way, originals regularly go for more than the cost of this Intervention reissue and they do not sound as good." - Michael Fremer, Analog Planet, 9/11 Music, 10/11 Sound!

Sill's life was tragic personally and professionally. Her father and brother were killed when Sill was young, and her tempestuous relationship with her alcoholic (and remarried) mother resulted in her leaving home at 15. She committed robberies and began a battle she was destined to lose against drug addiction. When stardom didn't follow the critical acclaim of her first two albums her career never recovered. Sill was dead from a drug overdose in 1979 at just 35.

The brevity of Judee's musical legacy is outweighed by the emotional power and weight of her first two extraordinary albums, Judee Sill & Heart Food. AAA mastered directly from the original analog master tapes by Kevin Gray at Cohearent Audio, the master tapes are in beautiful shape, and listeners will be blown away by the revelatory inner detail and three-dimensionality retrieved from these achingly gorgeous recordings. This Intervention reissue represents THE definitive listening experience for this classic album! The original LP art has been beautifully restored by IR's Tom Vadakan and the old-style, "tip-on, brown-in" gatefold jackets are printed by Stoughton.

"Judee Sill's debut album (as well as the debut of the Asylum label) heralded a major new talent in the airy, contemporary folk world of the early '70s. The album employed the production skills of Sill's ex-husband Bob Harris, as well as ex-Turtle, ex-Leaves Jim Pons, and Graham Nash (on the album's sole single, "Jesus Was s Crossmaker"). Judee Sill featured all original compositions, many of which relied on Sill's own brand of cosmological Christian imagery to make their point. By turns spare and lavishly orchestrated, there is still a cohesive feel to all of the album; her lyrics are exceptionally poetic (to the point of being almost flowery) and her voice is smooth enough to bear heavy overdubbing with itself, giving every song a shimmery feel. The essence of the music is folk, the execution pop: the songs feel like a comfort blanket, a statement of hope from a troubled soul." - Alex Stimmel, All Music
Músicos:

Judee Sill, guitarra, piano, voz
Clydie King, Rita Coolidge, Venetta Fields, vozes
Don Bagley, Bob Harris, orquestração
David Crosby, guitarra
Graham Nash, orgão, produtor em "Jesus Was A Cross Maker"
Lista de Faixas:

Lado A
1. Crayon Angels
2. The Phantom Cowboy
3. The Archetypal Man

Lado B
1. The Lamb Ran Away With The Crown
2. Lady-O
3. Jesus Was A Cross Maker

Lado C
1. Ridge Rider
2. My Man On Love

Lado D
1. Lopin' Along Thru The Cosmos
2. Enchanted Sky Machines
3. Abracadabra
Clique aqui para ouvir samples no YouTube.com ♫