Passion Sources LP Vinil 180 Gramas Half-Speed Mastered Peter Gabriel Real World 2017 EU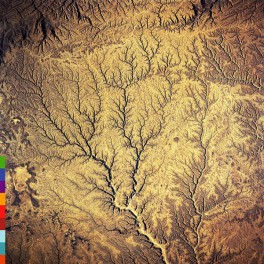 Maximizar

Mostrar todas as imagens
Artista:
Peter Gabriel
Título:
Passion Sources
Número de Catálogo:
LPRW2
Editora:
Real World Records
Reeditado por:
Real World Records
Código de Barras:
884108005590
Ano da edição original:
1989
Ano da reedição:
2017
Quantidade de discos:
1
Rotações por minuto:
33⅓ rpm
Tamanho do disco:
12"
Gramagem do Vinil:
180gr
Peso Total do Artigo:
298gr
País prensagem:
Alemanha
Produzido para o Mercado de:
EU
Adicionado ao catálogo em:
8 Setembro, 2017
Nota:
Não elegível para descontos adicionais
Vinyl Gourmet Club:
Não
Passion Sources foi compilado por Peter Gabriel para acompanhar o seu album Passion, a música que inspirou a banda sonora que compôs para o filme The Last Temptation Of Christ de Martin Scorsese. Peter colaborou com diversos músicos internacionais nos Real World Studios e no Norte de África, Passion Sources desvenda um pouco mais as sonoridades próprias destes músicos.
LP Vinil 180 Gramas 33rpm
Masterização Half-speed
Corte de Matt Colton nos Alchemy Studios
Prensagem na Optimal Media, Alemanha
Código Download (WAV 16bit/44.1k qualidade CD)
"In my research for Passion, many people mentioned the wonderful resources of the National Sound Archive and in particular introduced me to Lucy Duran, who both understood what I was hoping to achieve and made lots of great suggestions. Scorsese had asked for a new type of score that was neither ancient nor modern, that was not a pastiche but had clear references to the region, traditions and atmospheres, but was in itself a living thing." - Peter Gabriel
"It has been heart warming to see the return of vinyl. Even though I loved being free of its limitations in the digital world, there is still a warmth and presence to vinyl that somehow makes it a more natural human companion. It is great to see a new generation learning the secrets of the grooves" – Peter Gabriel
Passion Sources was compiled by Peter Gabriel as a companion to his album Passion, the music he'd written for the Martin Scorsese film The Last Temptation of Christ. Peter Gabriel's compilation of the sources that inspired Passion is available once more from the Real World archives. A limited time bonus 16-bit download is included with this LP reissue.

Recording the film soundtrack, Peter worked with many international musicians: Some recorded at Real World Studios, some on the film's location in North Africa, and others were sought out from past archives. Passion Sources gives us scope to hear more from these musicians in their own right.

The Passion Sources album includes many 'sources of inspiration' for the main Passion album – some of the recordings of traditional music that Peter listened to at the National Sound Archive – alongside location recordings made during the filming process. For Gabriel, the archive is still a relevant source of inspiration: "There is so much great stuff there, most of which you can't reach by Googling."

Passion Sources was one of Real World Records' first releases in 1989, and it's an intriguing snapshot of what the label would become. Available on vinyl for the first time since its original release. For this re-release the music has been half-speed remastered (at 33rpm) – a process designed to enhance clarity and detail – by the same cutting engineer, Matt Colton, who has worked on the recent Peter Gabriel LP re-issues.
Lista de Faixas:



Lado A
1. Nusrat Fateh Ali Khan And Party - Shamas-Ud-Doha Bader-Ud-Doja
2. Baaba Maal - Call To Prayer
3. Shankar And The Epidemics - Sankarabaranam Pancha Nadai Pallavi
4. Kudsi Erguner - Ulvi
5. Hossam Ramzy - Fallahi
6. Banga (Tanta-Suaag) - Sabahiya
7. Unknown Ethiopian Musicians - Tejbeit

Lado B
1. Mahmoud Tabrizi Zadeh - Prelude In Tchahargah
2. Unknown Moroccan Musicians - Wedding Song
3. Abdul Aziz El-Sayed - Magdelene's House
4. Fatala -Yoky
5. Nass El Ghiwane - Ya Sah
6. Les Musiciens Du Nil - Al Nahla Al 'Ali
7. Antranik Askarian And Khatchadour Khatchaturian - Song Of Complaint
Clique aqui para ouvir samples no YouTube.com ♫