Melissa Menago Little Crimes LP Vinil 180 Gramas Sterling Sound Chesky Records QRP 2016 USA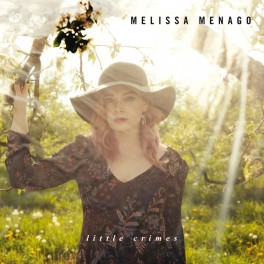 Maximizar

Mostrar todas as imagens
Artista:
Melissa Menago
Título:
Little Crimes
Número de Catálogo:
LP384
Editora:
Chesky Records
Código de Barras:
090368038418
Ano da edição original:
2016
Quantidade de discos:
1
Rotações por minuto:
33⅓ rpm
Tamanho do disco:
12"
Gramagem do Vinil:
180gr
Peso Total do Artigo:
272gr
País prensagem:
USA
Produzido para o Mercado de:
USA
Adicionado ao catálogo em:
5 Abril, 2017
Nota:
Nunca elegível para descontos adicionais
Vinyl Gourmet Club:
Sim
Cantora e compositora de Philadelphia, Melissa Menago é mais conhecida por ser a vocalista do grupo rock June Divided. Em Little Crimes ela embarca no seu primeiro disco a solo. Combinando composições originais, covers de clássicos, e medleys únicos, Little Crimes demonstra a sua incrível criatividade e escrita, que estão ao mesmo nível da sua voz intemporal.
Vinil 180 Gramas
Chesky Binaural + Series
Prensagem na Quality Record Pressings (QRP, USA)
Corte por Ryan K. Smith na Sterling Sound
Philadelphia based singer and songwriter, Melissa Menago, is known by many as the lead vocalist for Rock group, June Divided. On Little Crimes, she embarks on her first solo record. With a combination of original work, classic covers, and unique medleys, Little Crimes shows off her incredible songwriting and creativity to match her timeless voice. Whether it's her original singles like "Traveler" or "Smoke Signs" that draw you in, or her haunting rendition of "Hallelujah", you will leave a fan. Since their beginnings, June Divided have been quite the busy band. They've released an EP and a full-length album, land singles on commercial radio, shot two music videos, appeared on Vans Warped Tour and at SXSW, been seen on MTVu, NBC, The CW, and in Alternative Press magazine, and snagged a handful of endorsements. The pace doesn't seem to be slowing down any time soon. Part of the Chesky Binaural + Series, all recorded with a single microphone, the band appears right before you with this spacious, lush and multi-dimensional recording. Now headphone users will hear the same three-dimensional sound and imaging as audiophiles have for the past 25 years with Chesky Recordings. Also these new Binaural+ Series albums capture even more spatial realism for the home audiophile market, bringing you one step closer to the actual event. You will hear some of the most natural and pure cool music ever recorded.
"Her enunciation of her lyrics in combination with her pitch gives her a sound very similar to Adele" - Colin Peterson, The Triangle
"At the center of the album is Menago's confident voice." - Bruce Warren, WXPN
"The delicacy of Menago's vocals really shine" - Harris Fogel, Mac Edition Radio
"little crimes shows off her incredible songwriting and creativity to match her timeless voice." - Rudie Humphrey, AmericanaUK
"Absolutely delightful" - Jump Philly
"Little Crimes is an album full of little gems — devious, beautiful, rebellious, criminal gems. Menago is a voice for this generation."- Julia Cirignano, That Music Magazine
"What a pleasure to cut lacquers for Melissa Menago's "Little Crimes". I'm fortunate to work on a lot of records in the audiophile world, but this one really stands out. The performances are fantastic. And the recording itself has a wonderful sense of space and depth that's rare in modern records." - Ryan Smith, Sterling Sound
"She is well on her way to cultivating a wholly unique sound that incorporates some of her rock edge to balance with her emotional vulnerability" - Evan Crandell, 24 Our Music
"Whether it's her original singles like "Traveler" or "Smoke Signs" that draw you in or her haunting rendition of "Hallelujah", you will leave a fan." - I Don't Want To Be A Princess
"The flawlessness and wonderful naturalness of her singing comes into its own." - Harold Kepler, STEREO Magazine
"In this inspired folk album, Melissa Menago gives us 10 tracks of beautiful acoustic and vocals. With a sound many have compared to music sensation Adele, "Little Crimes" will be your new go-to album for soft and soulful sound." - Sony Electronics
Lista de Faixas:


Lado A
1. Traveler
2. 11th Hour
3. Airplane
4. Other Side Of You
5. Little Crimes

Lado B
1. Hallelujah
2. If The Fire Goes Out
3. Smoke Signs
4. Burning Away
5. Danger Zone