Cécile McLorin Salvant For One To Love 2LP 180 Gram Vinyl Kevin Gray Mack Avenue Records RTI 2015 USA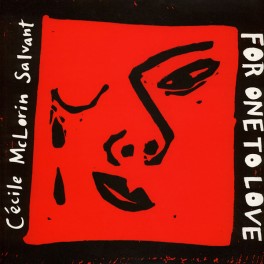 Maximize

Display all pictures
Artist:
Cécile McLorin Salvant
Title:
For One To Love
Catalog Number:
MAC1095LP
Label:
Mack Avenue Records
Barcode:
673203109513
Original release year:
2015
Number of discs:
2
Revolutions per minute:
33⅓ rpm
Disc size:
12"
Vinyl Weight Grade:
180gr
Total Item Weight:
550gr
Pressing country:
USA
For Market Release in:
USA
Added to catalog on:
February 12, 2017
Collection:
Best New Music 2015
Note:
Never eligible for any further discounts
Vinyl Gourmet Club:
No
When Cécile McLorin Salvant arrived at the Kennedy Center in Washington, DC to compete in the finals of the 2010 Thelonious Monk International Jazz Competition, she was not only the youngest finalist, but also a mystery woman with the most unusual background of any of the participants. When she walked away with first place in the jazz world's most prestigious contest, the buzz began almost immediately. The New York Times now calls her "the finest jazz singer to emerge in the last decade."
Vinyl Gourmet Best New Music 2015
2016 Grammy Award Winner - Best Jazz Vocal Album
Audiophile Double LP
180 Gram Vinyl pressed at RTI, USA
Cut by Kevin Gray at Cohearent Audio
Gatefold Cover
"I can look at many of these songs, and see that this is an event that really happened, or a feeling I've lived through myself," McLorin Salvant explains. "That's what makes it so difficult to share. It's almost like a diary entry."

"A brilliantly realized follow-up to her Grammy-nominated 2013 effort, WomanChild, vocalist Cécile McLorin Salvant's third album, 2015's For One to Love, is at its core a small-group jazz album featuring a thoughtfully curated set of standards and originals. However, with Salvant at the mike, backed here with nuanced skill by pianist Aaron Diehl, bassist Paul Sikivie, and drummer Lawrence Leathers, it's also a series of virtuoso performances, each one seemingly more engaging and emotionally resonant than the last. Conceptually centered around notions of romantic love -- from conflicted, melancholic expressions to more bawdy, sensual ones -- the album finds Salvant further demonstrating the poetic compositional skills and feminist themes that helped make WomanChild so much more than just a solid album from an accomplished jazz vocalist.

However, Salvant's feminism here, while finely articulated, isn't explicit. It lies more subtly in the context of her choices. Her exuberant reading of the swing-era "Growlin' Dan," a song by Blanche Calloway, Cab's lesser-known older sister and mentor, seems to symbolize Salvant's distinctly female point of view. The same might be said of her sardonically faithful rendition of Burt Bacharach's infamously misogynistic "Wives and Lovers" or her playful take on the Oscar Hammerstein II and Richard Rodgers standard "Stepsisters' Lament," in which she coyly asks "Oh, why would a fella want a girl like her?/A girl who's so unusual/Why can't a fella ever once prefer a usual girl like me?" Of course, not to split hairs, but there isn't really anything usual about Salvant. A true sculptor of song, she is the kind of singer who exerts perfect control over everything she sings, molding each musical moment at will. Perhaps it's not surprising, then, to find out that she also painted the image on the cover of For One to Love, a woman's face, Picasso askew, crying from happiness or heartbreak.

It's this kind of emotional dichotomy that Salvant, with her malleable talent, is so adept at expressing. She's able to push her voice to the edge of control, but that breaking point is most likely a product of her own virtuosic illusion -- since she never crosses it. As on the poignant "Left Over," in which she sings about an unrequited love, her voice soars into a wobbly falsetto one second, and pulls back into a throaty coo the next, whispering that "his hands on mine are all I know of love, of love." This is a theatrical move, an actor's stage approach to singing in character, only it's Salvant's own composition and it breaks your heart. Salvant's originals are all lyrical, sad, and personal, revealing achingly raw emotions. On tunes like "Underling," we're left to ponder whether the song is about her ruinous devotion to a lover or her painful dedication to her creative muse. Regardless, the results are heartbreaking and beautiful." - Matt Collar, All Music
Cécile McLorin Salvant, the wildly talented 25-year-old singer, songwriter, visual artist and illustrator, became a breakout star with 2013's WomanChild. Her follow-up, For One To Love, is a courageous statement of contrast: love and longing, delight and desire - released September 2015 on Mack Avenue Records.

Cécile composed five original songs for For One To Love. Each of these tunes explore the album's underlying themes and display Cécile's strong personality, sharp intellect, coy humor, unfettered romanticism, and penetrating honesty. The thematic elements continue to grow with a smoldering take on Burt Bacharach's bygone "Wives and Lovers" and "Growlin' Dan" by Blanche Calloway, the first woman to lead an all-male orchestra. "What's The Matter Now," originally popularized by Bessie Smith, is a juxtaposition of feel versus subject matter: a plea for fair treatment enclosed in a playful blues. "Le Mal De Vivre," written by French singer Barbara in 1966, is a stark ballad performed by Cé cile in French.

For One To Love is a riotous showcase for this riveting voice: quivering highs and soul-shaking lows, all delivered with grace and style. Salvant has reunited with decorated young pianist Aaron Diehl, joined by his trio of Paul Sikivie on bass and Lawrence Leathers on drums. Together this ensemble swings and swirls, nimbly hanging on Cécile's every cry, snarl and coo. A gifted illustrator, Cécile also accents the album's poignant music with original artwork.
Track Listing:
LP 1
01. Fog
02. Growlin' Dan
03. Stepsister's Lament
04. Le Mal De Vivre
05. Wives And Lovers
06. Left Over
07. The Trolley Song
08. Monday
09. What's The Matter Now?

LP 2
01. Look At Me
02. Somethin's Coming
03. Underling
04. So In Love
05. You're Getting To Be A Habit with Me
06. Personne
Click here to listen to samples on YouTube.com ♫