Kate Bush Before The Dawn 4LP 180 Gram Vinyl Box Set Live 2014 Show Fish People Optimal 2016 EU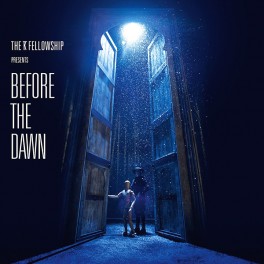 Maximize

Display all pictures
Artist:
Kate Bush
Title:
Before the Dawn
Catalog Number:
0190295920166
Label:
Fish People
Barcode:
0190295920166
Original release year:
2016
Number of discs:
4
Revolutions per minute:
33⅓ rpm
Disc size:
12"
Vinyl Weight Grade:
180gr
Extras:
24 Page Booklet
Limited Edition:
Yes
Total Item Weight:
1730gr
Pressing country:
Germany
For Market Release in:
EU
Added to catalog on:
December 3, 2016
Note:
Never eligible for any further discounts
Vinyl Gourmet Club:
No
In March 2014 Kate Bush announced plans to perform 15 shows at London's Hammersmith Apollo in August and September that year, her first live shows since 1979. The shows sold out so quickly that a further 7 were immediately added, with all shows selling out in 15 minutes. Before The Dawn was recorded during the incredible run of 22 sold-out shows performed by Kate Bush!
Limited Edition
Slipcase Box
4 LP 180 Gram Vinyl
24 Page Booklet
Optimal Media Pressing
The first night of the shows prompted a complete media frenzy with the Evening Standard declaring that the show was "an extraordinary mix of magical ideas, stunning visuals, attention to detail and remarkable music - she was so obviously, so unambiguously brilliant, it made last night something to tell the grandchildren about." Later that year the show won the special Editor's award at the highly prestigious London Theatre Awards, the only contemporary music show to do so.

The audio document of those mesmerizing, historic shows is now presented on the 4LP box set Before The Dawn. Produced by Bush herself, nothing on the 29-track program was re-recorded or overdubbed and the sound here is astonishing. Features modern takes on such beloved songs from her extraordinary catalog as "Running Up That Hill," "Hounds of Love," "And Dream of Sheep," "Waking The Witch" and "Cloudbusting" among others.

"The most influential and respected British female artist of the last 40 years - 'Before The Dawn' is remarkable" - The Guardian

"Bush's return to the stage is a staggering triumph" - Metro

"British music's most significant female artist." - Evening Standard

"Some powerful magic has restored Kate Bush to us." - Observer

"A triumphant return by one of our greatest, most original and influential music stars." - The Sun

"Stunning, undoubtedly the most ambitious and genuinely moving piece of theatrical pop ever seen on a British stage". - The Independent

"This visionary performance is worlds apart" - The Times
Track Listing:
Side A:
1. Act One - Lily
2. Act One - Hounds Of Love
3. Act One - Joanni
4. Act One - Top Of The City
Side B:
1. Act One - Never Be Mine
2. Act One - Running Up That Hill
3. Act One - King Of The Mountain
Side C:
1. Act Two - Astronomer's Call
2. Act Two - And Dream Of Sheep
3. Act Two - Under Ice
4. Act Two - Waking The Witch
5. Act Two - Watching Them Without Her (Dialogue)
6. Act Two - Watching You Without Me
Side D:
1. Act Two - Little Light
2. Act Two - Jig Of Life
3. Act Two - Hello Earth
4. Act Two - The Morning Fog
Side E:
1. Act Three - Prelude
2. Act Three - Prologue
3. Act Three - An Architect's Dream
4. Act Three - The Painter's Link
Side F:
1. Act Three - Sunset
2. Act Three - Aerial Tal
3. Act Three - Somewhere In Between
4. Act Three - Tawny Moon
Side G:
1. Act Three - Nocturn
2. Act Three - Aerial
Side H:
1. Act Three - Among Angels
2. Act Three - Cloudbusting