Studnitzky Ky Do Mar LP Vinyl Gatefold Cover Sonar Kollektiv SK246LP 2012 EU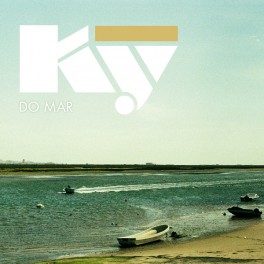 Maximize

Display all pictures
Artist:
Studnitzky
Title:
Ky Do Mar
Catalog Number:
SK246LP
Label:
Sonar Kollektiv
Barcode:
821730024612
Original release year:
2012
Number of discs:
1
Revolutions per minute:
33⅓ rpm
Disc size:
12"
Total Item Weight:
303gr
Pressing country:
EU
For Market Release in:
EU
Added to catalog on:
November 13, 2016
Collection:
Best New Music 2012
Vinyl Gourmet Club:
Yes
"Ky Do Mar" is a merciless tribute to the sea. Sebastian Studnitzky recorded it in a house on a cliff overseeing the Atlantic ocean in a little village in Portugal, where the elders sit on a bench infront of the church and stare at the distant sea. There's no obvious masterplan for this fascinating, soft, sparse and peaceful music which is, at the same time, full of imaginary magic. It's all about this special moment which Studnitzky captured musically.
Vinyl Gourmet Best New Music 2012
Studnitzky is widely known for transporting real emotions without sob stuff with his songs and trumpet playing. He masters this tightrope walk like no other with an unagitated finesse. His astonishing way of trumpet playing made him one of the most sought-after session players in Germany nowadays. That's why he's on the road now for years with Jazzanova, Nils Landgrens Funk Unit, Mezzoforte and Wolfgang Haffner and is playing at the biggest festivals worldwide. Probably it's Studnitzky's hectic cosmopolitan lifestyle between airports, hotels and stages that makes the grace of nature his biggest source of inspiration. It's here where the full blood musician is grounded and is able to keep himself confident and concentrated about his very own cosmos of sounds.
The current album "Ky Do Mar" came together in Portugal and Iceland. You can pin down this road movie like soundtrack somewhere between Miles Davis and Neil Young.
Track Listing:


01. Grandola
02. O pescador
03. First steps
04. Mertola
05. Sul
06. Evora
07. Almodovar
08. Do mar