Wardruna Runaljod Ragnarok 2LP Vinyl Triple Gatefold By Norse Music 2016 EU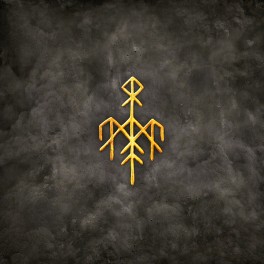 Maximize

Display all pictures
Artist:
Wardruna
Title:
Runaljod - Ragnarok
Catalog Number:
BNM002LP
Label:
By Norse Music
Barcode:
885150342985
Edition:
Wardruna Runaljod Trilogy
Original release year:
2016
Number of discs:
2
Revolutions per minute:
33⅓ rpm
Disc size:
12"
Total Item Weight:
628gr
Pressing country:
EU
For Market Release in:
EU
Added to catalog on:
November 12, 2016
Collection:
Best New Music 2016
Note:
Not eligible for any further discounts
Vinyl Gourmet Club:
No
Ragnarok is the third volume in the Runaljod Trilogy of albums that started with Gap Var Ginnunga (2009) and continued with Yggdrasil (2013). The ambitious idea behind the trilogy was to create musical interpretations of each of the twenty-four old Nordic Runes of the Elder Futhark. It proved to be a lengthy, epic and challenging task that resulted in this unforgettable music!
Vinyl Gourmet Best New Music 2016
Wardruna is a Norwegian music group founded by Einar Kvitrafn Selvik. In 2009 Wardruna enchanted their listeners with their mesmerizing debut album 'gap var Ginnunga', which also was the first part of a planned trilogy. In the ensuing years the group have spent a lot of time on adapting their music to a live format and establishing a live band. This resulting in a handful of very special concerts, perhaps most notably when they performed in front of the majestic 1100-year-old Gokstad ship at the Viking Ship Museum in Norway.
With the use of the oldest of Nordic instruments and poetic metres as well as lyrics written in Norwegian, Old Norse and Proto-Norse tongue, Wardruna is now, after nearly three years in the making, finally ready to return with the second album in the 'Runaljod' trilogy entitled 'Yggdrasil'. Multi-instrumentalist and songwriter Einar Kvitrafn Selvik has, together with vocalists Kristian Espedal (aka Gaahl) and Lindy-Fay Hella, managed to make a strikingly beautiful and intense continuation of what was started with their first album, but without falling into the trap of merely repeating themselves. 'Yggdrasil' is also graced with guest appearances by renowned Icelandic composer Hilmar Örn Hilmarsson and Iceland's leading rímur singer Steindór Andersen.
The ongoing 'Runaljod' trilogy is a musical rendition of the 24 runes in what is often referred to as the elder futhark. Some of the recordings are done outdoors in places or under circumstances of significance to each rune. Wardruna primarily use old and historical instruments such as primitive deer-hide frame drums, Kraviklyra, tagelharpe, mouth harp, goat horn, lur and more. Non-traditional instruments and other sources of sound like trees, rocks, water and torches are also used.
All of these elements are carefully woven into a rich musical landscape and complemented with whispering voices, melodic song and mighty choirs. Although Wardruna's music share characteristics with music typically labeled as folk, world and/or ambient, none of these genres can really describe their unique style. It truly must be experienced.

Some of the material on the album even dates back to 2003 and the early stages of the project, when multi-instrumentalist and songwriter Einar Selvik started to develop the genre-defying sound and style that Wardruna have become known for. It is a contemporary sound, but one that is characterized by the use of old and historical instruments like Kraviklyra, taglharpe, goat horns, birchbark lures and more. The vocals range from whispering voices to melodic song and mighty choirs. All performed with sincerity and conviction.
Musically and conceptually there is a clear continuity between all three of the albums, but with time and experience comes refinement. And new elements have certainly been added along the way. Most notable on Runaljod Ragnarok is the use of the Scandinavian bronze lures, whose iconic sound and appearance make them a perfect fit with Wardruna's instrumentation and concept. Special guest performances by Einar's own children and Skarvebarna children's choir must also be noted. Runaljod Ragnarok was written, recorded and produced by Einar Selvik from 2003 to 2016 at his own Fimbulljóð studio.
Track Listing:


01. Tyr
02. UruR
03. Isa
04. MannaR – Drivande
05. MannaR – Liv
06. Raido
07. Pertho
08. Odal
09. Wunjo
10. Runaljod
Click here to listen to samples on YouTube.com ♫