Jukka Tolonen Tolonen! LP Vinyl Limited Edition 300 Black Svart Records 2016 EU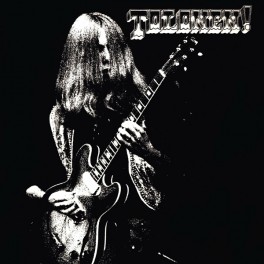 Maximize

Display all pictures
Artist:
Jukka Tolonen
Title:
Tolonen!
Catalog Number:
SRE040
Label:
Love Records
Reissued by:
Svart Records
Barcode:
6430050666705
Original release year:
1971
Reissue year:
2016
Number of discs:
1
Revolutions per minute:
33⅓ rpm
Disc size:
12"
Vinyl Weight Grade:
180gr
Limited Edition:
Yes
Total Item Weight:
333gr
Pressing country:
EU
For Market Release in:
EU
Added to catalog on:
October 31, 2016
Vinyl Gourmet Club:
No
While the young Tolonen had already made a name for himself with Tasavallan Presidentti, the nineteen-year old really made it big with his 1971 solo debut Tolonen! Named album of the year in Finland at the time, the instrumental prog rock album made it to the local top ten and was licensed for release in several countries. Limited Edition, 300 Black Vinyl units, gatefold cover with new interviews.
Limited Edition
300 Units on Black Vinyl
Gatefold Cover
New interviews with Tolonen & more
"Born in Helsinki in 1952 Jukka Tolonen co founded in 1969 the rock/jazz fusion band Tasavallan Presidentti, who recorded four critically acclaimed albums from 1969 to 1974. During this time, Tolonen also recorded two albums with the Finnish Prog band Wigwam.

In 1971 Tolonen recorded his self titled debut recording presenting a mixture of jazz-rock and folk, followed by "Summer Games"(1972), "The Hook"(1972), "Hysterica"(1974) all in the same musical direction. Thanks to his solo records as well as his participations with Tasavallan Presidentti and Wigwam, Tolonen became very popular in Finland and to a lesser extent in Europe and the USA.

In the mid seventies Tolonen formed the Jukka Tolonen Band, featuring Swedish guitarist Coste Apetrea (ex Samla/Zamla) and presenting a more polished jazz-funk. The JTB released a couple of excellent records among them the live album "Montreux Boogie". In 1978 he released the solo acoustic album "Mountain Stream".

Throughout the 80's Tolonen touched other musical styles, recorded a classic acoustic guitar duet with Coste Apetrea and in 1982 a reggae album. He continued to be active on stage, in several line-ups including Bill's Boogie Band with Swedish vocalist/percussionist Bill Öhrström and participated in Jim Pembroke's short lived project, Filthy Rich and recorded with Finnish world fusion band Piirpauke.

During the nineties, Jukka has been working in a "mainstream" rock format with the Jukka Tolonen Trio and recorded again with Piirpauke. In 1999 Tolonen joined the reformed Tasavallan Presidentti who released a live record, "Still Struggling For Freedom" in 2001, followed by a new studio record "Six Complete" in 2006.

Jukka Tolonen is one of the most versatile guitarists whose active career covers now nearly 40 years! His first four solo records are highly recommended." - Martin Horst from ProgArchives
Track Listing:


01. Elements: Earth Fire Water Air
02. Ramblin'
03. Mountains
04. Wanderland
05. Last Night (Live)
Click here to listen to samples on YouTube.com ♫