Janis Ian Breaking Silence LP 200 Gram Vinyl Analogue Productions Doug Sax Mastering Lab QRP 2012 USA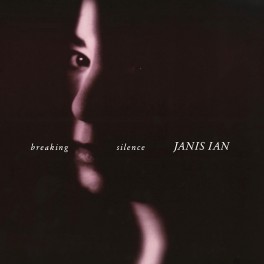 Maximize

Display all pictures
Artist:
Janis Ian
Title:
Breaking Silence
Catalog Number:
APP 027
Label:
Morgan Creek Music Group
Reissued by:
Analogue Productions
Barcode:
753088002717
Original release year:
1992
Reissue year:
2012
Number of discs:
1
Revolutions per minute:
33⅓ rpm
Disc size:
12"
Vinyl Weight Grade:
200gr
Limited Edition:
Yes
Total Item Weight:
518gr
Pressing country:
USA
For Market Release in:
USA
Added to catalog on:
October 19, 2016
Note:
Never eligible for any further discounts
Vinyl Gourmet Club:
Yes
Janis Ian's voice is at its purest, most vital form ever. The tracks were recorded as live as possible without unecessary manipulation, this full analog recording, praised as much for the music as for its recorded dynamics, is now available on the medium that is a natural: 200g vinyl! This audiophile LP is an impeccable production that has come to be regarded as a high-fidelity reference.
TAS The Absolute Sound Super LP List
Limited Edition
1992 All Analog Recording
Mastered by Doug Sax
Cut at The Mastering Lab, USA
200 Gram Audiophile Vinyl
Pressed at QRP, USA
"Tip-On" Gatefold Cover
This audiophile LP reflects what the two top bibles of high-end audio decree as an impeccable production that has come to be regarded as a high-fidelity reference. Matched with Ian's very personal songs, delivered in a voice that draws you in close in confidence, Breaking Silence is one of the very few recordings of recent years that by reproducing a pure analogue sound, has attained true audiophile status.
All tracks were recorded at Nightingale Studio on a Studer 820, 24-track machine, 30 IPS, non-dolby, at the elevation of +6/250 nu using Ampex 499 tape. Included among the mics used on the recording dates were: Nuemann M-49, AKG C-12, Telefunken 251, Sheffield C-9 and a custom built tube direct box on the bass. Janis' vocal was recorded using a Telefunken U-47 and a Mastering Lab mic preamp, linked with series-one Monster Cable direct to the back of the multi-track machine with no EQ or Limiting.
The album was mixed at Bill Schnee Studio to an Ampex ATR 1/2" machine, at 30 IPS, non-dolby, at the elevation of +3/250 nu on Ampex 499 tape. The reverb on the album was an EMT tube plate used along with natural room sounds captured in the recording. During the mixing of the album, "Some People's Lives" was recorded direct to two-track using the same vocal chain as above and Telefunken 251's on the piano. Take number two was used as the album cut. The album was mixed using Mastering Lab modified Tannoy SGM-10's powered by Sherwood-Sax mono-block tube amps. Produced, engineered and mixed by Jeff Balding. Mastered by Doug Sax.
Musicians:

Jim Brock, drums, percussion
Janis Ian, acoustic guitar, piano, vocals
Chad Watson, bass, slide bass
Dan Huff, electric guitar
Jim Hoke, solo harmonics

Track Listing:

Side A
1. All Roads To the River
2. Ride Me Like A Wave
3. Tattoo
4. What About Love
5. His Hands

Side B
1. Walking On Sacred Ground
2. This Train Still Runs
3. Through the Years
4. This House
5. Some People's Lives
6. Breaking Silence