Freddie Hubbard The Hub Of Hubbard LP 180 Gram Vinyl Audiophile AAA MPS Optimal Germany 2016 EU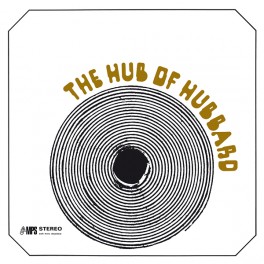 Maximize

Display all pictures
Artist:
Freddie Hubbard
Title:
The Hub Of Hubbard
Catalog Number:
0210991MSW
Label:
MPS
Reissued by:
MPS
Barcode:
4029759109914
Original release year:
1969
Reissue year:
2016
Number of discs:
1
Revolutions per minute:
33⅓ rpm
Disc size:
12"
Vinyl Weight Grade:
180gr
Total Item Weight:
328gr
Pressing country:
Germany
For Market Release in:
EU
Added to catalog on:
September 5, 2016
Collection:
MPS AAA Reissue Series
Note:
Never eligible for any further discounts
Vinyl Gourmet Club:
Yes
Hubbard recorded this album at the MPS studios in Germany while he was on break from his European Tour, which created an opportunity to see this musician alongside his all-star quintet in a non-performance setting. The cornerstone of the album is the jazz standard 'Without A Song', which Hubbard and his band turn into a 13-minute escapade while exuding talent, energy and enthusiasm.
Audiophile Analogue Remastering
Remastered by Christoph Stickel and Dirk Sommer
MPS AAA

Reforest The Legend

Reissue Series
180 Gram Audiophile Vinyl
Pressed at Optimal Media in Germany
Gatefold Cover
In 1970 Freddie Hubbard's career reached a crossroads. Ten years after the trumpeter had released his debut album Open Sesame he could already take stock in an impressive array of achievements: around a dozen albums under his own name for Blue Note and Atlantic, participation in ground-breaking free jazz albums by Coltrane and Ornette Coleman, the development of an original sound somewhere between hard bop, soul, and fusion. From there he broke out and into his popular phase with CTI Records.
At the same time this MPS album loomed on the horizon as a milestone. Hubbard recorded the album at the MPS studios in Villingen, Germany during a break in his European tour, thus we get to experience a musician and his world-class quintet spontaneously interacting in an open setting. Those who are familiar with the many dreamy versions of the standard "Without a Song" will be thrilled with this 13-minute escapade spotlighting the band's unbridled play. Hubbard's dialogue with saxophonist Eddie Daniels and drummer Louis Hayes' powerful impulse crown the piece.
The energy and enthusiasm increases on "Just One of Those Things," as the players unleash an incredible chain of hard-bopping staccato lines. Hubbard dedicates the playful "Blues For Duane" to his son; bassist Richard Davis grounds the piece in a light-hearted, earthy feel. Hubbard reveals his radiant melodic prowess as he interprets "The Things We Did Last Summer" in broadly swinging arcs, congenially supported by Roland Hanna's piano harmonies. Davis has another shining moment as he brings the piece to an end with just the right pensive touch.
Musicians:
Freddie Hubbard - trumpet
Richard Davis - bass
Louis Hayes - drums
Roland Hanna - piano
Eddie Daniels - tenor saxophone

Track Listing:
1. Without A Song
2. Just One Of Those Things
3. Blues For Duane
4. The Things We Did Last Summer
Click here to listen to samples on YouTube.com ♫