Dave Matthews Band Crash 2LP 180 Gram Vinyl 20th Anniversary Limited Edition 2016 USA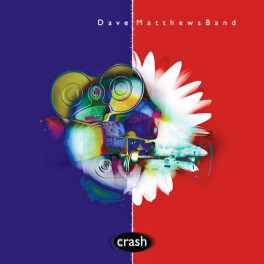 Maximize

Display all pictures
Artist:
Dave Matthews
Title:
Crash
Catalog Number:
88875189401
Label:
RCA
Reissued by:
Legacy
Barcode:
888751894013
Edition:
20th Anniversary Edition
Original release year:
1996
Reissue year:
2016
Number of discs:
2
Revolutions per minute:
33⅓ rpm
Disc size:
12"
Vinyl Weight Grade:
180gr
Extras:
Download + Book
Limited Edition:
Yes
Total Item Weight:
595gr
Pressing country:
France
For Market Release in:
USA
Added to catalog on:
September 2, 2016
Note:
Never eligible for any further discounts
Vinyl Gourmet Club:
No
The Dave Matthews Band celebrates their 25th anniversary with this 20th Anniversary Edition of the their best-selling album, Crash, for the first time on vinyl. The album features some of their biggest hits such as 'Crash Into Me', 'Two Step', '#41', and 'So Much To Say'. Produced by Steve Lillywhite and originally released on RCA Records in 1996, Crash brought the band three Grammy nominations.
Limited Edition
20th Anniversary Deluxe Edition
2LP Pressed on 180 Gram Audiophile vinyl
Pressed at MPO in France
12" booklet with lyrics and unpublished photos
Remastered from Original Flat Analog Tapes
Lacquers cut by Chris Bellman at Bernie Grundman Mastering
First time ever on Vinyl
Includes free download of the entire album
Gatefold Cover
100% Analog Mastering
RCA Records and Legacy Recordings celebrate Dave Matthews Band's 25th anniversary in July 2016 with the first-ever vinyl release of Crash, the group's best-selling second studio album. Newly re-mastered from the original flat analog tapes, Crash will be available as a 2LP set, pressed on 180g 12" vinyl and housed in a gatefold jacket that features an eight-page booklet packed with previously unpublished photographs of the band.
Produced by Steve Lillywhite (U2, The Rolling Stones, Peter Gabriel, The Pogues), and originally released on RCA Records on April 30, 1996, Dave Matthews Band's Crash brought the band three Grammy nominations and one award for Best Rock Vocal for the hit single "So Much To Say." The album peaked at No. 2 on the Billboard 200 and has been certified seven times platinum by the RIAA, in recognition of seven million copies sold.
Following its success with Crash, the Virginia-based Dave Matthews Band – singer/guitarist Dave Matthews, drummer Carter Beauford, saxophonist LeRoi Moore, violinist Boyd Tinsley and bassist Stefan Lessard – became the first band in history to have six consecutive studio albums debut at No. 1 on the Billboard 200 – Before These Crowded Streets, Everyday, Busted Stuff, Stand Up, Big Whiskey and the GrooGrux King and Away from the World. The group has sold a collective 38 million albums and DVDs combined and more than 20 million tickets to its live performances.
Track Listing:


Side A
1. So Much To Say
2. Two Step
3. Crash Into Me
Side B
4. Too Much
5. #41
6. Say Goodbye
Side C
1. Drive In, Drive Out
2. Let You Down
3. Lie In Our Graves
Side D
4. Cry Freedom
5. Tripping Billies
6. Proudest Monkey
Click here to listen to samples on YouTube.com ♫