Stevie Ray Vaughan Texas Hurricane 12LP 45rpm 200g Vinyl Box Set Analogue Productions Sterling QRP USA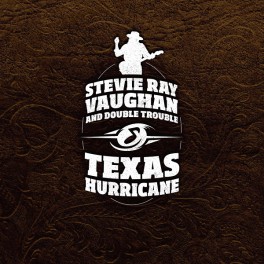 Maximize

Display all pictures
SPECIAL ORDER: Not available to order online, please contact us for more information about available payment options and shiping cost.

Analogue Productions is about to rock your world with the greatest Stevie Ray Vaughan tribute ever reissued: Best six Vaughan's classic albums combined in this Ultimate Box Set of twelve 200g Vinyl 45rpm LP's for ultimate blues and guitar fanatics! With incredible guitar playing Stevie Ray Vaughan ignited the blues revival of the 80s, now sets higher standards in sound quality with this release!
Rated 9/10 Music and 10/11 Sound by Michael Fremer (Analog Planet)
Featured in Vinyl Gourmet Audiophile TOP 100
200 Gram Vinyl 45rpm 12LP Box Set
Remastered From Analog Tapes
Cut by Ryan K. Smith at Sterling Sound
Pressed at Quality Record Pressings QRP, USA
24 Page Booklet
Deluxe Gatefold Covers
Dimensions: 33,02 x 34,28 x 7,62 cm (5,9Kg)
Vaughan drew equally from bluesmen like Albert King, Otis Rush and Hubert Sumlin and rock & roll players like Jimi Hendrix and Lonnie Mack, as well as the stray jazz guitarist like Kenny Burrell, developing a uniquely eclectic and fiery style that sounded like no other guitarist, regardless of genre. Vaughan bridged the gap between blues and rock like no other artist had since the late '60s. For about seven years, Stevie Ray Vaughan was the leading light in American blues, consistently selling out concerts while his albums regularly went gold. His tragic death in 1990 only emphasized his influence in blues and American rock & roll.

This is classic Stevie Ray Vaughan, meticulously remastered from the original analog tapes by Ryan K. Smith at New York's Sterling Sound. The set includes Texas Flood, Couldn't Stand the Weather, Soul to Soul, In Step, plus the posthumous classics Family Style and The Sky Is Crying. This box set contains 2LP 45 rpm versions of five albums by Stevie Ray Vaughan and also includes the sixth and final album by Stevie Ray recorded with brother Jimmie.

Texas Flood: Texas Flood became a surprise smash and established Vaughan as the preeminent guitar hero of the 1980s featuring the hit song "Pride and Joy".

Couldn't Stand the Weather: The Lone Star guitar master and his Double Trouble bandmates Tommy Shannon and Chris Layton hit their stride with the 1984 sophomore release Couldn't' Stand the Weather.

Soul To Soul: With an expanded lineup, Soul To Soul is one of the legendary guitarist's most highly prized releases that includes such fan favorites as "Look at Little Sister", "Change It", and "Say What!".

In Step: The 1989 Grammy-winning In Step contains the upbeat tracks "The House Is Rockin'" and "Scratch N Sniff".

The Sky Is Crying: A compilation album containing studio recordings by Stevie Ray Vaughan and Double Trouble between 1984 and 1989.

Family Style: The only collaboration album for brothers Jimmie and Stevie Ray Vaughan was released just one month after the untimely death of Stevie Ray. Not only was it their only collaboration recording, it turned out to be Stevie Ray's final studio performance.

Analogue Productions Deluxe Treatment, from the detailed liner notes to the rarest photographs, these sets will truly be gems for those with an audiophile passion, the 45 rpm 200g 12LP set is the ultimate and must have audiophile version of these amazing albums.

Each 200g LP set features a look inside the career of a legend whose death at age 35 shocked the music world. A few statistics showcase Vaughan's success and musical influence: His debut album Texas Flood, reached No. 38 on the charts, crossing over to rock radio stations. The album's successor, Couldn't Stand the Weather, released in May 1984, reached No. 31 on the charts; by the end of 1985 it went gold. Vaughan and his band, Double Trouble, recorded their third album, Soul to Soul, released in August 1985, and it reached No. 34 on the charts. Be prepared to be blown away by this Ultra-High Quality 200g Vinyl 45rpm 12LP set!


"His overdriven Stratocaster sound is one that guitar aficionados never tire of hearing live or on record, especially when it's well recorded. ... Yet again, Chad Kassem sets high the box set reissue bar delivering a must have package for SRV fans... every one of these records betters the originals and by a considerable margin. It is not even close...You've never heard these albums sound like this. That is a 100 % guaranty. ...this is an impeccably produced box set physically and especially sonically. It's the best these albums have ever and probably will ever sound." — Michael Fremer, Analog Planet (Music = 9/10; Sound = 10/11)

"These recordings have never sounded this good, and likely will never sound better. Layers seem to have been stripped away, and the music seems to have been set free. Vaughan's guitar has new bite and edge...sonically, all questions have now been answered: Texas Hurricane is the Stevie Ray set to own and enjoy." — Robert Baird, Stereophile (Performance = 5 Stars, Sonics = 5 Stars) Stereophile Editor's Pick & Recording Of The Month!
Track Listing:

Texas Flood (2LP 45rpm)
Side A
1. Love Struck Baby
2. Pride and Joy
3. Texas Flood
Side B
1. Tell Me
2. Testify
Side C
1. Rude Mood
2. Mary Had A Little Lamb
3. Dirty Pool
Side D
1. I'm Cryin'
2. Lenny


Couldn't Stand The Weather (2LP 45rpm)
Side A
1. Scuttle Buttin'
2. Couldn't Stand the Weather
3. The things (That) I Used To Do
Side B
1. Voodoo Chile (Slight Return)
Side C
1. Roughest Place In Town (Tin Pan Alley)
Side D
1. Cold Shot
2. Honey Bee
3. Stang's Swang


Soul To Soul (2LP 45rpm)
Side A
1. Say What!
2. Lookin' Out The Window
3. Look At Little Sister
Side B
1. Ain't Gone N' Give Up On Love
2. Gone Home
Side C
1. Change It
2. You'll Be Mine
3. Empty Arms
Side D
1. Come On (Part III)
2. Life Without You


In Step (2LP 45rpm)
Side A
1. The House Is Rockin'
2. Crossfire
3. Tightrope
Side B
1. Let Me Love You Baby
2. Leave My Girl Alone
3. Travis Walk
Side C
1. Wall Of Denial
2. Scratch - N - Sniff
3. Love Me Darlin'
Side D
1. Riviera Paradise


Sky Is Crying (2LP 45rpm)
Side A
1. Boot Hill
2. The Sky Is Crying
3. Empty Arms
Side B
1. Little Wing
2. Wham
Side C
1. May I Have A Talk With You
2. Close To You
Side D
1. Chitlins Con Carne
2. So Excited
3. Life By The Drop


Family Style (2LP 45rpm)
Side A
1. Hard To Be
2. White Boots
Side B
1. D/FW
2. Good Texan
3. Hillbillie From Outerspace
Side C
1. Long Way From Home
2. Tick Tock
3. Telephone Song
Side D
1. Baboom/ Mama Said
2. Brothers
Click here to listen to samples on AllMusic.com ♫