Dusty Springfield Dusty In Memphis 2LP 45rpm 200g Vinyl Analogue Productions Kevin Gray QRP USA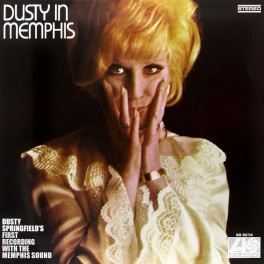 Maximize
Artist:
Dusty Springfield
Title:
Dusty in Memphis
Catalog Number:
APP 8214-45
Label:
Atlantic
Reissued by:
Analogue Productions
Barcode:
753088821479
Original release year:
1969
Reissue year:
2011
Number of discs:
2
Revolutions per minute:
45 rpm
Disc size:
12"
Vinyl Weight Grade:
200gr
Limited Edition:
Yes
Total Item Weight:
557gr
Pressing country:
USA
For Market Release in:
USA
Added to catalog on:
April 24, 2014
Collection:
Atlantic Jazz Series
Vinyl Gourmet Audiophile TOP 100:
Yes
Note:
Never eligible for any further discounts
Vinyl Gourmet Club:
No
Analogue Productions audiophile reissue mastered by Kevin Gray at Cohearent Audio from the Original Master Tape and cut at 45rpm... it never sounded better than this! A must have record with England's "Soul Queen" embracing her American inspiration to bring us classics like "Son of a Preacher Man" and much more... true analog bliss.
Rolling Stone 500 Greatest Albums of All Time Rated 89/500
Rolling Stone 500 Greatest Songs of All Time "Son of a Preacher Man" Rated 242/50
Rated 9/10 Music and 9/10 Sound by Michael Fremer (Analog Planet)

Featured in Vinyl Gourmet Audiophile TOP 100
Limited Edition
Double LP 45rpm 200 grams Vinyl
Pressed at QRP Quality Record Pressings USA
Mastered by Kevin Gray at Cohearent Audio
Cut from the Original Analog Master Tapes
Originally released in 1969, the concept for Dusty In Memphis was to take England's reigning female soul queen to the home of the music which had inspired her. Produced by Atlantic's Jerry Wexler and Arif Mardin and engineered by Tom Dowd, the record's highlights include "Son Of A Preacher Man," "So Much Love," "Breakfast In Bed," "Just One Smile," "I Don't Want To Hear It Anymore" and "Just A Little Lovin'". Springfield is backed by a crack band that had previously worked with Aretha Franklin, Wilson Pickett, King Curtis and Elvis Presley among others. The musicians - collectively known as the Memphis Cats - include guitarist Reggie Young, bassist Tommy Cogbill, drummer Gene Chrismann, pianist Bobby Wood and Bobby Emmons on organ and electric piano. Songwriting contributions came from, among others, Randy Newman, Carole King, Gerry Goffin, Barry Mann and Cynthia Weil. Dusty Springfield is one of the finest white soul singers of her era, and this is the undisputed proof.

"Dusty In Memphis" was picked as the #9 coolest record of all time in the April 11, 2002 issue of Rolling Stone and chosen by Mojo magazine as one of the best 100 albums ever released... a recognized classic around the world! Simply put, "Dusty in Memphis" is one of the greatest blue eyed soul albums of all time! A certified classic and must have for any collection!
Musicians:

Dusty Springfield, vocals
Gene Chrisman, drums
Reggie Young, guitar, sitar
Tommy Cogbill, bass, guitar
Bobby Emmons, organ, electric piano, conga
Bobby Wood, piano
Mike Leach, conga
The Sweet Inspirations, background vocals
Track Listing:
01. Just A Little Lovin'
02. So Much Love
03. Son Of A Preacher Man
04. I Don't Want To Hear It Anymore
05. Don't Forget About Me
06. Breakfast In Bed
07. Just One Smile
08. The Windmills Of Your Mind
09. In The Land Of Make Believe
10. No Easy Way Down
11. I Can't Make It Alone
Click here to listen to samples on YouTube.com ♫