Steven Wilson Hand Cannot Erase 2LP 180 Gram Vinyl Gatefold Cover KScope Porcupine Tree Optimal EU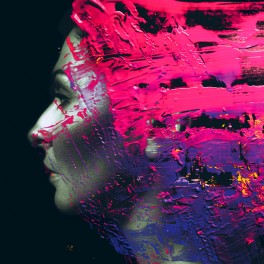 Maximize

Display all pictures
Artist:
Steven Wilson
Title:
Hand Cannot Erase
Catalog Number:
KScope875
Label:
KScope
Barcode:
802644887517
Original release year:
2015
Number of discs:
2
Revolutions per minute:
33⅓ rpm
Disc size:
12"
Vinyl Weight Grade:
180gr
Extras:
12 Page Booklet + Download
Total Item Weight:
673gr
Pressing country:
Germany
For Market Release in:
EU
Added to catalog on:
March 8, 2015
Note:
Never eligible for any further discounts
Vinyl Gourmet Club:
No
Steven Wilson, the renowned multi-instrumentalist and founding member of Porcupine Tree returns with his fourth studio album Hand. Cannot. Erase. The album follows the critical and commercial success of 2013's The Raven That Refused To Sing. Recorded at London's Air Studios, Steven reunited Guthrie Govan, Adam Holzman, Theo Travis, Nick Beggs, and Marco Minneman for another amazing album!
Double LP on 180 Gram Vinyl
Pressed at Optimal Germany
Recorded at AIR Studios
Gatefold Cover
12 Page Booklet
Flac and MP3 Download Code
"The basic story, or concept of the record – it's about a woman growing up, who goes to live in the city, very isolated, and she disappears one day and no one notices. There's more to it than that. Now, what's really interesting about this story is that your initial reaction when you hear a story like that is, 'Ah, little old bag lady that no one notices, no one cares about.' Vincent wasn't like that. She was young, she was popular, she was attractive, she had many friends, she had family, but for whatever reason, nobody missed her for three years." - Steven Wilson, Ultimate Guitar


In January of 2006, the remains of Joyce Carol Vincent, aged 38, were discovered in her London flat. She died in her apartment in late 2003, surrounded by undelivered Christmas presents. She was described as outgoing, attractive, and ambitious by neighbors, friends, and family, but somehow wasn't missed. This chilling story made headlines in Great Britain, and the mysterious person behind it moved Steven Wilson to create this fictional concept album (small "c"). He doesn't adhere to story's grim details. Instead he writes from the perspective of a living woman who is, due to choice, circumstance, or both, alone and ultimately unknowable. Engineered by Steve Orchard, and produced and mixed by Wilson, the album is sonically rich and detailed. It's an immense, imaginative landscape that melds classic album rock, sophisticated '80s pop, metal, prog, and electronica in expertly crafted songs. - Thom Jurek, All Music
Track Listing:
Side A:
01. First Regret (2:01)
02. 3 Years Older (10:18)
03. Hand Cannot Erase (4:13)

Side B:
01. Perfect Life (4:43)
02. Routine (8:58)

Side C:
01. Home Invasion (6:24)
02. Regret #9 (5:01)
03. Transience (2:45)

Side D:
01. Ancestral (13:30)
02. Happy Returns (6:00)
03. Ascendant Here On... (1:54)
Click here to listen to samples on YouTube.com ♫