Porcupine Tree Voyage 34 2LP 180 Gram Vinyl Gatefold Steven Wilson Remaster Kscope 2017 EU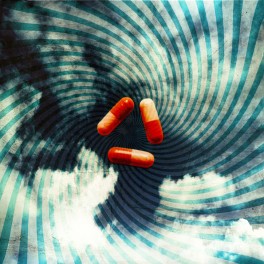 Maximize
Artist:
Porcupine Tree
Title:
Voyage 34
Catalog Number:
KSCOPE961
Label:
Delerium Records
Reissued by:
Kscope
Barcode:
802644896113
Original release year:
1992
Reissue year:
2017
Number of discs:
2
Revolutions per minute:
33⅓ rpm
Disc size:
12"
Vinyl Weight Grade:
180gr
Total Item Weight:
608gr
Pressing country:
Germany
For Market Release in:
EU
Added to catalog on:
August 31, 2017
Note:
Not eligible for any further discounts
Vinyl Gourmet Club:
No
Porcupine Tree are an English rock band formed by musician Steven Wilson in 1987. The band began essentially as a solo project for Wilson, who created all of the band's music. However, by 1993, Wilson desired to work in a band environment, and so brought on several frequent collaborators to explore different genres such as Alternative Rock, Progressive Rock, Electronica and Psychedelic Music.
2016 Remaster by Steven Wilson
Double LP 180 Gram Vinyl
Pressed at Optimal Media in Germany
Gatefold Cover
Porcupine Tree are an English rock band formed by musician Steven Wilson in 1987. The band began essentially as a solo project for Wilson, who created all of the band's music. However, by 1993, Wilson desired to work in a band environment, and so brought on frequent collaborators Richard Barbieri on keyboards, Colin Edwin on bass and Chris Maitland on drums as permanent band members. With Wilson still in charge of guitar and lead vocals, this would remain the lineup until 2001, when the band recruited Gavin Harrison to replace Maitland on drums.

Porcupine Tree's early sound evokes a style of psychedelic rock comparable to that of progressive rock band Pink Floyd. Upon signing with Kscope record label in the late 1990s, the band approached a more mainstream alternative rock sound. By the early 2000s, the band signed to a major record label and shifted their sound again, this time in a more progressive metal direction.

After the release and tour in support of their tenth studio album, The Incident, the band became inactive as Wilson began to focus on his solo career. While not formally broken up, they also have no particular reformation plans beyond "someday", with members all working on separate projects, and Wilson committing himself to his solo work through most of 2015.


Voyage 34, is an instrumental composition from 1992/93, split into 4 phases and lasting for over an hour. Combining trance rhythms alongside more typical PT textures and guitar solos, Voyage 34 was a big hit in the ambient/chill out club scene of the early 1990s (when it was originally issued as two 12 inch singles).

This vinyl edition comes on 180gms heavyweight double vinyl in a gatefold sleeve with printed inner sleeves. It also features the extended version of Phase 4 which is 6 minutes longer than previous CD version.


Track Listing:

Side A. Phase I
Side B. Phase II

Side C. Phase III - Astralasia Dreamstate
Side D. Phase IV - A New Civilization

Click here to listen to samples on YouTube.com ♫