The Smashing Pumpkins Monuments to an Elegy 180g Vinyl LP Teargarden by Kaleidyscope BMG EU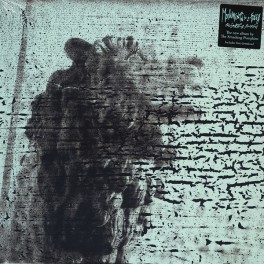 Maximize

Display all pictures
Artist:
The Smashing Pumpkins
Title:
Monuments to an Elegy
Catalog Number:
81012276-1
Label:
BMG / Martha's Music
Barcode:
0859381012276
Original release year:
2014
Number of discs:
1
Revolutions per minute:
33⅓ rpm
Disc size:
12"
Vinyl Weight Grade:
180gr
Extras:
Download Code
Total Item Weight:
441gr
Pressing country:
EU
For Market Release in:
EU
Added to catalog on:
January 18, 2015
Note:
Limited Eligibility for Discounts
Monuments to an Elegy is the ninth studio album by the Smashing Pumpkins. Band leader Billy Corgan has noted that, like the band's previous release Oceania, the album will be part of the band's Teargarden by Kaleidyscope ongoing project. Playing drums throughout Monuments to an Elegy is Tommy Lee (founder of Mötley Crüe). The album showcases Corgan's obssession with noise and beauty, with an epic atmosphere.
180 Gram Vinyl
Gatefold Cover
Includes free download code
The Smashing Pumpkins have created one of the most acclaimed bodies of work in musical history having sold more than 30 million albums, and won multiple Grammy Awards in the process. The pivotal group's many hits defined the alternative music era and continue to resonate on modern rock radio, influencing a whole new generation.

Formed in Chicago in 1988, they released Gish, their influential and platinum debut in 1991, which was followed by albums including the four-time platinum Siamese Dream, the nine-time platinum Mellon Collie and The Infinite Sadness as well as the platinum certified 1998 album. Adore. In June 2012, the band released the critically acclaimed album Oceania which entered the Billboard Top 200 Albums Chart at #4; earned the #1 spot on the Independent Albums Chart; and Rolling Stone hailed it as one of the best albums of the year.

Monuments to an Elegy is the ninth studio album by the Smashing Pumpkins. Band leader Billy Corgan has noted that—similar to the band's previous release, Oceania—the album will be part of the ongoing project, Teargarden by Kaleidyscope. Playing drums throughout Monuments to an Elegy is Tommy Lee. The album's first single is "Being Beige."

Billy Corgan says of the 2014 album: "For those interested in sound, think 'guitars, guitars, guitars, and more guitars' but more so on the epic side of things than say grossly metallic." He continues: "Manning the boards is producer Howard Willing, with whom I first had the pleasure of working with during the Adore sessions."


The Smashing Pumpkins:

Billy Corgan – vocals, guitar, bass guitar, keyboards and synthesizers
Jeff Schroeder – guitar

Invited Musicians:

Tommy Lee – drums


Track Listing:

1. Tiberius
2. Being Beige
3. Anaise!
4. One and All (We Are)
5. Run2Me
6. Drum + Fife
7. Monuments
8. Dorian
9. Anti-Hero
Click here to listen to samples on AllMusic.com ♫