Ryan Adams Ryan Adams 180 Gram Vinyl LP Pax-Am Records Blue Note 2014 EU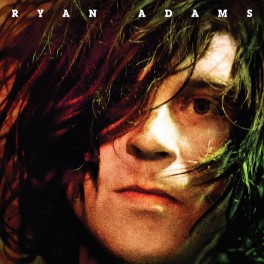 Maximize
Artist:
Ryan Adams
Title:
Ryan Adams
Catalog Number:
PAX-AM 039 / 88875002151
Label:
Pax Americana Record Company
Barcode:
888750021519
Original release year:
2014
Number of discs:
1
Revolutions per minute:
33⅓ rpm
Disc size:
12"
Vinyl Weight Grade:
180gr
Total Item Weight:
295gr
Pressing country:
EU
For Market Release in:
EU
Added to catalog on:
December 14, 2014
Note:
Not eligible for any further discounts
Vinyl Gourmet Club:
No
Following up his 2011 album Ashes & Fire, Ryan Adams returns with his self-titled Blue Note debut. Recorded at his Pax-Am studios, this album represents another leap forward in his development as both songwriter and performer. Easily his most fully-developed musical statement, the album takes Adams' inspired songcraft and brings it into a more hard driving rock direction.
Self-Titled and Self-Produced LP Adams' First Since 2011.
Beloved Singer-Songwriter's Resurgence Continues on Detailed, Warm, Poignant Studio Set.

He did it his way. Ryan Adams, who over the past 20 years has deservingly cultivated one of the most loyal and large followings in contemporary music, steps out on his own on this highly anticipated solo record appointed with his trademark storytelling, probing lyrics, and soulful voice. Adams self-produced the self-titled set at his own Pax Am Studios in LA, and is releasing it on his own imprint with distribution from the iconic Blue Note label. Extending the critically acclaimed style and vein of 2011's Ashes & Fire, the record continues Adams' artistic resurgence and creative vitality that followed his rebound from several chemical addictions. You need to hear this album, especially in analog.

Ryan Adams is a multiple-Grammy-nominated singer, songwriter and producer from Jacksonville, NC whose critically acclaimed and commercially successful albums both as a solo artist and with Whiskeytown and the Cardinals have included Heartbreaker (2000), Gold (2001), Love Is Hell (2004), Cold Roses (2005), and Easy Tiger (2007). Adams' highly anticipated new full-length is preceded by the "Gimme Something Good" / "Aching For More" single and comes fresh off his work with Jenny Lewis on her new 2014 LP The Voyager, of which he produced all but three of its tracks.


Track Listing:

01. Gimme Something Good
02. Kim
03. Trouble
04. Am I Safe
05. My Wrecking Ball
06. Stay With Me
07. Shadows
08. Feels Like Fire
09. I Just Might
10. Tired Of Giving Up
11. Let Go
Click here to listen to samples on AllMusic.com ♫