Sarah McLachlan Afterglow 2LP 45rpm 200 Gram Vinyl Bernie Grundman Analogue Productions QRP USA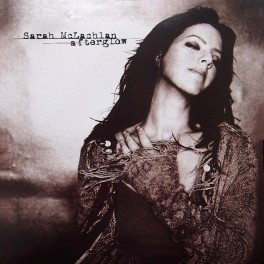 Maximize
Artist:
Sarah McLachlan
Title:
Afterglow
Catalog Number:
APP 054-45
Label:
Arista
Reissued by:
Analogue Productions
Barcode:
753088544576
Original release year:
2003
Reissue year:
2014
Number of discs:
2
Revolutions per minute:
45 rpm
Disc size:
12"
Vinyl Weight Grade:
200gr
Limited Edition:
Yes
Total Item Weight:
710gr
Pressing country:
USA
For Market Release in:
USA
Added to catalog on:
December 6, 2014
Note:
Never eligible for any further discounts
Vinyl Gourmet Club:
No
With over 40 million albums sold worldwide, eight Juno Awards and three Grammy Awards, Sarah McLachlan's Afterglow is the artist's fifth album coming six long years after the huge success of Surfacing. This album featuring Fallen, Stupid and World on Fire, was given the full audiophile treatment to deliver stunning sound quality and luxury packaging for discerning collectors!
Limited Edition
Audiophile Double LP 45rpm
200g Vinyl Pressed at QRP USA
Mastered by Bernie Grundman
Deluxe Gatefold Cover
The Analogue Productions / Quality Record Pressings reissue treatment delivers sonics and luxury packaging second to none for discerning collectors. Now they've given Afterglow by Canadian songstress Sarah McLachlan this premier makeover and you reap the benefits, on 200g 45RPM 2LP mastered by Bernie Grundman!

Sarah McLachlan is one of the most celebrated singer songwriters in entertainment with over 40 million albums sold worldwide. She is an eight-time Juno Award winner and a three-time Grammy Award winner. McLachlan's landmark fifth album, the 10x-platinum Surfacing, contained two Grammy Award-winning tracks: "Building a Mystery" and "Last Dance."

2003's Afterglow is McLachlan's fifth full-length issued in the wake of her commercial triumphs with Fumbling Towards Ecstasy (1993) and Surfacing (1997) and the onset of the Lilith Fair. Coming six long years after Surfacing, Afterglow serves as her fourth release in a row with producer Pierre Marchand who once again offers up his signature dreamy backdrops which wonderfully complement her beautifully restrained performances. Home to the singles "Fallen" and "Stupid," the album earned five Juno Award nominations as well as a Grammy nomination.
Track Listing:

LP 1 Side A:
1. Fallen
2. World On Fire

LP 1 Side B:
1. Stupid
2. Drifting
3. Train Wreck

LP 2 Side C:
1. Push
2. Answer
3. Time

LP 2 Side D:
1. Perfect Girl
2. Dirty Little Secret
Click here to listen to samples on YouTube.com ♫