Patricia Barber Nightclub 2LP 45rpm 180 Gram Vinyl VR900-Supreme 1STEP Box Set Impex Records RTI USA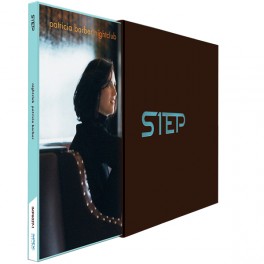 Maximize

Display all pictures
Nightclub, vocalist and pianist Patricia Barber's first album of standards was a long time coming. From the very beginning of her brilliant career, devoted fans had been begging Barber to dedicate a record to standards. 'These songs have always been a part of my repertoire and are a big part of who I am but I wanted to try and define myself in a different way before making a record like this'.
Stereophile Magazine Record to Die For
Strictly Limited Edition

Pressing of 7500 Numbered Units

1STEP Process 180 Gram Vinyl
45rpm Double LP
Pressed on VR900-Supreme Vinyl
Cut from the original analog mix-down master tapes
Cut by Bernie Grundman
Deluxe Tri-Fold Cover
Deluxe exclusive slip case Box Set
12 Page Booklet
Never-Before-Released Studio Session Track "Wild Is the Wind"
1STEP Process 180g 45rpm Double LP Pressed on VR-900 Vinyl!

Mastered by Bernie Grundman from the Original Mix-Down Analog Master Tapes!

Strictly Limited to 7,500 Numbered Pressings!

Patricia Barber's 6th studio album is a fascinating collection of classic cover songs shaped by her inimitable downtempo intimacy into startlingly affective journeys through the human condition. Working with her band of the time (bassist Michael Arnopol and drummer Adam Cruz, augmented by star turns from guitarist Charlie Hunter, bassist Marc Johnson, and drummer Adam Nussbaum), Barber creates an atmosphere of austere trepidation that allows her long-time engineer Jim Anderson to hang her haunted vocals directly over top. Like all great jazz albums, Nightclub puts the highlighted artist front and center while carving out plenty of space for the supporting players to give emphatic support.

Impex's 1STEP process provides the perfect showcase for Anderson's peerless audio immersions. Nightclub was originally digitally recorded on a Sony 3348 multi-track and mixed through a Neve analog console to both digital and analog mix-down masters. Bernie Grundman used the analog mix-down tapes to assemble a new analog cutting master exclusively for our 1STEP. Coupled with the incredibly detailed VR-900 vinyl formula, there is instrument detailing to spare, a Mariana Trench noise floor, and incredibly-focused low end. There is simply no better way to enjoy Barber's cool renditions of timeless classics than this one (including the exclusive, never-before-released bonus track "Wild Is the Wind"). Limited to 7,500 pressings, so preorder now before this Club closes for good.

The 1STEP Process:

The Impex 1STEP process relies on short, tightly-controlled runs that require a new lacquer after each 500 pressings. This unforgiving format has the lacquer skipping the regular father-mother process, going right to a single convert and then pressing. Though this dramatically increases mastering and production costs, it also assures each run is more consistent from disc to disc, with less noise, clearer details and deeper bass.

Reducing production complexity to just a single "convert" disc between the lacquer and the press greatly improves groove integrity, diminishes non-fill anomalies and increases signal integrity from the master tape to your system.
Musicians:
Patricia Barber, piano, vocals
Michael Arnopol, bass
Adam Cruz, drums
Charlie Hunter, 8-string guitar
Marc Johnson, bass
Adam Nussbaum, drums
Track Listing:
Side A
1. Bye, Bye Blackbird
2. Invitation
3. Yesterdays
Side B
1. Just For a Thrill
2. You Don't Know Me
3. Alfie
Side C
1. Autumn Leaves
2. Summer Samba
3. All Or Nothing At All
Side D
1. So In Love
2. A Man and a Woman
3. I Fall In Love Too Easily
4. Wild Is the Wind
Click here to listen to samples on YouTube.com ♫