Patricia Barber Clique! LP 180 Gram Audiophile Vinyl Masterdisk Impex Records RTI 2022 USA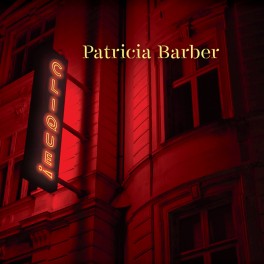 Maximize
Artist:
Patricia Barber
Title:
Clique!
Catalog Number:
IMP 6044
Label:
Impex Records
Reissued by:
Impex Records
Barcode:
856276002534
Original release year:
2021
Reissue year:
2022
Number of discs:
1
Revolutions per minute:
33⅓ rpm
Disc size:
12"
Vinyl Weight Grade:
180gr
Limited Edition:
Yes
Total Item Weight:
484gr
Pressing country:
USA
For Market Release in:
USA
Added to catalog on:
December 14, 2022
Note:
Never eligible for any further discounts
Vinyl Gourmet Club:
Yes
Patricia Barber, an artist known for blurring the lines between poetry, jazz, and art song, released a standards album Clique, in breathtaking hi-fi, now on 180g vinyl. The long-awaited successor to Nightclub, her critically acclaimed and fan-favorite first all standards album, Clique features a tracklist of tunes that Barber has frequently performed as encores throughout her illustrious career.
Limited Edition
180g Vinyl Pressed at RTI, USA
Audiophile LP Record
Award-winning recording and mixing by Jim Anderson
Mastered by Bob Ludwig at Masterdisk
Cut from the native DXD (352.8 kHz/32 bit) masters
Cut by Scott Hull at Masterdisk
Deluxe finish gatefold tip-on jacket
Fascinating Photos and Essays
Similar in concept to her earlier classic NIGHTCLUB, CLIQUE! gives Patricia and her long-time band (Jon Deitemyer, drums; Patrick Mulcahy, bass; Neal Alger, guitar; Jim Gailloreto, tenor sax) a stellar showcase for their telepathic musical communication and consummate jazz chops. Barber said of recording an all-standards album:

"The harmonic language of jazz, as well as that of the Great American Songbook, is certainly rich - look how much has come out of it - but it's circumscribed. I started wanting to hear something else."

These are relaxed, communal sessions. Her core trio ride up and down, in and out of Barber's complex, sensitive playing and singing. Their support allows her to shine brightly while digging out striking moments for their own unique contributions. The chemistry is palpable, all encompassing. This group's long-developed synergy - painstakingly curated by these musicians for years - provides both a metaphor and the perfect title for her new album.

Impex Records, Patricia Barber, and Jim Anderson invite you to experience the music, revel in the mastery, and join the Clique!

Clique! is an exceptional recording; one of those rare events where all elements of the creative process amalgamate to yield a record of perfect performances and technical brilliance. -Tom Gibbs, Positive Feedback

These time-honored songs, lovingly curated, arranged, and performed by pianist/vocalist Patricia Barber and her band, are at last seeing the light of day when the world needs them more than ever. Pristinely recorded, Clique! assembles what began as encores to live performances into an experience all its own. -JazzBluesNews
Musicians:
Bass – Patrick Mulcahy
Drums – Jon Deitemyer
Engineer, Producer – Jim Anderson
Guitar – Neal Alger
Saxophone – Jim Gailloreto
Vocals, Piano, Producer – Patricia Barber
Track Listing:

Side A
1. This Town
2. Trouble Is a Man
3. Mashup
4. Samba de Una Nota Só (One Note Samba)
5. I Could Have Danced All Night

Side B
1. The In Crowd
2. Shall We Dance?
3. Straight No Chaser
4. All In Love Is Fair
Click here to listen to samples on YouTube.com ♫