Miles Davis Nefertiti 2LP 45rpm 180g Vinyl Numbered Limited Edition Mobile Fidelity Sound Lab MFSL USA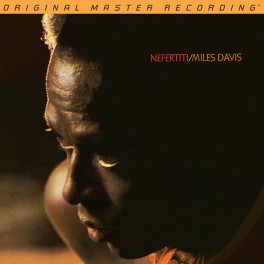 Maximize
Nefertiti, mostly written by Wayne Shorter and Herbie Hancock, was the last acoustic record made by Miles Davis classic second quintet. Released after Sorcerer it shares much in common with its equally nuanced predecessor yet deviates by way of its focus on rhythm and exploratory soundscapes. An incredible album, remastered from original Analog Master Tapes, sounding better than ever before!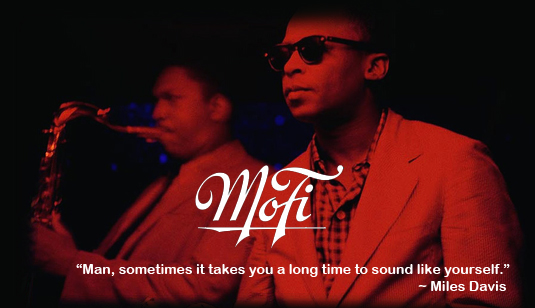 Limited Edition
Numbered Edition
2LP 180g 45rpm High Definition Vinyl pressed at RTI USA
Mastering on MFSL Gain 2 Ultra Analog System
Mastered by Mobile Fidelity Sound Lab
Mastered from the Original Analog Master Tapes
Mastered by Krieg Wunderlich and Shawn Britton
Special Static Free & Dust Free Inner Sleeves
Deluxe Gatefold Cover
1/4" / 15 IPS analog master to DSD 256 to analog console to lathe
Nefertiti will always be known as the final all-acoustic record made by Miles Davis' classic second quintet. A thematic bookend to the preceding Sorcerer, it shares much in common with its equally nuanced predecessor yet deviates by way of its focus on rhythm and exploratory soundscapes. The low-key music blooms with colorful bouquets of shadings, gradations, and overtones that on Mobile Fidelity's analog edition bring listeners to closer to the creative passions than ever before.

Mastered from the original master tapes and pressed on 180g 45RPM vinyl at RTI, this collectable audiophile version of Nefertiti joins the ranks of other essential Davis records given supreme sonic and packaging treatment by Mobile Fidelity. Afforded supreme dynamics and full-range extension, cyclical melodies resonate with a moody character and ambience normally only heard in small jazz clubs. Instrumental pitch, too, is spot-on accurate, a measuring stick for how all acoustic-based passages should be experienced.

As he does on Sorcerer, Davis again cedes all compositional duties to his all-star band mates and focuses on his trumpet. Familiar albeit slightly dissonant, rooted in hard bop yet signaling the onset of fusion, the songs are grounded in inquisitive interplay and subconscious impressionism. Nefertiti reveals fresh devices and new directions every time you visit its cerebral worlds. And while each musician is given ample room to solo, the effort stands as an example of groupthink in that no individual stands out or shows off. The groundbreaking title track—during which the horn section recurrently repeats the melody as drummer Tony Williams and bassist Ron Carter improvise, thus inverting the conventional sense of a rhythm section—shines as a textbook example of such chemistry and unity.

Throughout, the players' confidence, and Davis' trust in them, stamps every piece with rare self-assurance and authoritativeness. In particular, Williams and Carter bring rhythms to the forefront as the horns hypnotize and Herbie Hancock's piano points in several different directions like a compass gone crazy. Responsible for "Madness" and "Riot," Hancock contributes brief bursts of speed and slight aggression, but on a record on which complexity and introspection take precedent over blowing hot, the aural steam ultimately becomes opportunity for burrowing into unpredictable turns and deep grooves.

Indeed, the thrilling sense of interplay and inclination of the ensemble to keep searching, moving forward in a concerted manner to uncover then-unheard jazz discoveries, marks Nefertiti as one of Davis' quintessential efforts. For historians, it's the signpost to the pioneering fusion the leader would begin to pursue with greater commitment on the record's follow-up, Miles in the Sky. For the rest of us, the album is music and music-making at its intriguing best.
Musicians:

Miles Davis, trumpet
Wayne Shorter, tenor sax
Herbie Hancock, piano
Ron Carter, bass
Tony Williams, drums

Track Listing:

LP 1 Side A
1. Nefertiti
2. Fall

LP 1 Side B
1. Hand Jive

LP 2 Side C
1. Madness

LP 2 Side D:
1. Riot
2. Pinocchio
Click here to listen to samples on YouTube.com ♫