John Coltrane Blue Train Music Matters LP 180g Vinyl 33rpm Mono Limited Edition Kevin Gray Blue Note USA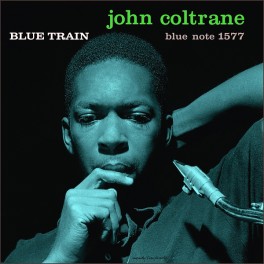 Maximize

Display all pictures
From Music Matters impressive 33rpm Reissue Series, one of the best Blue Note titles and memorable John Coltrane session recorded by Rudy Van Gelder. Audiophile mastering from Original Analog Master Tapes by Kevin Gray at Cohearent Audio on 33rpm 180 grams virgin vinyl pressed at RTI and presented in a luxurious gatefold cover with stunning high resolution session photos.



Featured in Vinyl Gourmet Audiophile TOP 100


Limited Edition of Only 3500 Copies
Cut from the Original Rudy Van Gelder Blue Note Mono Master Tapes
Remastered by Kevin Gray at Cohearent Audio
100% Analog Mastering and Cutting
Pressed on 180 Gram Virgin vinyl at RTI USA
Deluxe gatefold cover with high resolution session photos


John Coltrane only recorded one album as a leader for Blue Note, but it was the turning point of his career and one of his greatest hours. 31 at the time of 1957's Blue Train, Coltrane had been largely unknown just two years earlier. In 1955 he began a very important two-year stint with Miles Davis that gave him visibility and found him growing rapidly as an improviser. By 1957 when he left Davis and became a member of the Thelonious Monk Quartet for a few historic months, Coltrane had his own innovative voice. He was at the top of the field along with Sonny Rollins and was considered a young giant. Coltrane's style, which often featured him, grouping together an explosive series of notes that were called sheets of sound, was unprecedented and years ahead of his contemporaries.
Blue Train stands as proof of both Trane's originality and his dazzling style. Heading an all-star hard bop sextet that included the 19-year old Lee Morgan (the brightest new trumpeter in jazz) and trombonist Curtis Fuller, Coltrane took an astounding solo on "Blue Train" (one in which every note in his long improvisation fits perfectly) and introduced what was arguably his greatest composition, "Moment's Notice." All five performances on Blue Train (including a definitive rendition of "I'm Old Fashioned") are filled with memorable and classic moments. While Coltrane only worked for Alfred Lion on this one occasion, this very stirring set is full of timeless magic. After Blue Train was recorded, there was never again any doubt that John Coltrane was a giant.


Track Listing:

1. Blue Train
2. Moment's Notice
3. Locomotion
4. I'm Old Fashioned
5. Lazy Bird

Musicians:

John Coltrane, tenor saxophone
Lee Morgan, trumpet
Curtis Fuller, trombone
Kenny Drew, piano
Paul Chambers, bass
"Philly" Joe Jones, drums

Click here to listen to samples on AllMusic.com ♫