Jacintha Autumn Leaves The Songs of Johnny Mercer 2LP 45rpm 180 Gram Vinyl Groove Note RTI USA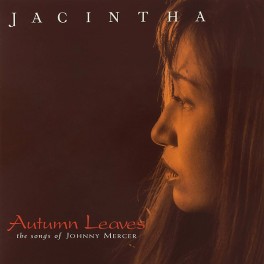 Maximize
Artist:
Jacintha
Title:
Autumn Leaves
Catalog Number:
GRV1006-1
Label:
Groove Note Records
Reissued by:
Groove Note Records
Barcode:
660318100610
Original release year:
1999
Number of discs:
2
Revolutions per minute:
45 rpm
Disc size:
12"
Vinyl Weight Grade:
180gr
Limited Edition:
Yes
Total Item Weight:
499gr
Pressing country:
USA
For Market Release in:
USA
Added to catalog on:
September 8, 2021
Note:
Never eligible for any further discounts
Vinyl Gourmet Club:
No
Edição limitada 45rpm pela Groove Note de Jacintha Autumn Leaves apresenta um programa exclusivo de Johnny Mercer. Gravado Directo para 2 Track por Michael C. Ross na Oceanway Recordings de Hollywood, e participação de um alinhamento incrível com Kei Akagi, Teddy Edwards, Darek Oles, Larance Marable e Anthony Wilson na guitarra. Corte totalmente analógico por Bernie Grundman!
Limited Edition
2LP cut at 45rpm
180 Gram Audiophile Vinyl Pressed at RTI, USA
All analog mastering by Bernie Grundman
Cut from the Original Analog Master Tapes
Groove Note releases the second Jacintha album (following the first audiophile classic Here's To Ben) on the high quality analogue One Step format. Autumn Leaves features an all Johnny Mercer program and was, like Here's To Ben, also recorded on Direct to 2-Track analogue by Michael C Ross at Oceanway Recordings in Hollywood. It features the same incredible line-up as on Here's To Ben: Kei Akagi, Teddy Edwards, Darek Oles, Larance Marable and also adds Anthony Wilson on guitar.

The song list included memorable demo quality tracks like Skylark, Autumn Leaves, Moonriver (with a brilliant piano solo by Kei Akagi), and two beautiful mixes of Here's To Life (bonus tracks from the movie Play It To The Bone).

The Groove Note Records team of Joe Harley (producer), Mike Ross (engineer) and Ying Tan (executive producer) join forces once again to orchestrate the second release from the label's first artist Jacintha. Entitled Autumn Leaves, the album is a collection of twelve songs from Johnny Mercer. Autumn Leaves finds Jacintha in excellent form and, once again, delivering several strong performances on many of the songs. One of the highlights of the album is the title track which finds Jacintha singing in the original French intro and first verse as well as the later Johnny Mercer English lyrics. We weren't the only ones impressed with Jacintha's vocal prowess, she also caught the attention of Bordertown Pictures (Touchstone Pictures) and a team arrived during the recording session to capture a brand new version of the Grammy-award winning song "Here's To Life." With Jacintha featured on vocals and the backing of Kei Akagi (piano), Teddy Edwards (tenor sax), Larance Marable (drums), Joe La Barbera (drums) and Darek Oles (bass) the musicianship on the recording is fantastic. Artie Butler, the Grammy winning composer of "Here's To Life" was also in attendance and played the Hammond B-3 organ on the track! The song will be featured in the opening title sequence for the new Ron Shelton film Play It To The Bone. Play It To The Bone, to be released by Touchstone Pictures (a division of the Disney Corp.,) is directed by Ron Shelton (Bull Durham, Tin Cup, Blaze, White Men Can't Jump) and stars Antonio Banderas, Woody Harrelson and Lolita Davidovich. The film will be released nationwide on January 14, 2000.
Musicians:

Jacintha, vocals
Teddy Edwards, tenor saxophone
Kei Akagi, piano
Darek Oles, bass
Larance Marable, drums
Anthony Wilson, guitar
Track Listing:

Side A
1. And The Angels Sing
2. Skylark
3. Once For My Baby

Side B
1. Midnight Sun
2. Autumn Leaves
3. Days Of Wine & Roses

Side C
1. I Remember You
2. Trav'lin Light
3. Something's Gotta Give

Side D
1. Moon River
2. Here's To Life (Soundtrack Mix)
3. Here's To Life (Opening Title)
Click here to listen to samples on YouTube.com ♫