U2 Songs of Innocence 2LP 180g Heavyweight White Vinyl Island Records Bernie Grundman 2014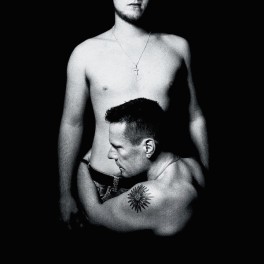 Maximize
Artist:
U2
Title:
Songs of Innocence
Catalog Number:
4704888
Label:
Island Records
Barcode:
602547048882
Edition:
Colored Vinyl
Original release year:
2014
Number of discs:
2
Revolutions per minute:
33⅓ rpm
Disc size:
12"
Vinyl Weight Grade:
180gr
Total Item Weight:
615gr
Pressing country:
EU
For Market Release in:
EU
Added to catalog on:
November 2, 2014
Note:
Not eligible for any further discounts
Vinyl Gourmet Club:
No
Get on the guitar, grab the microphone... so they said, so they did! Probably U2's most personal work to date takes the listener on a trip where influences from the 70's Rock and Punk Rock, as well early 80's Ambient Electronica, provide precious insight into the bands origins and how it came to be. Produced by Danger Mouse, Flood and more, this is must have U2 music.
Rolling Stone Album Of The Year 2014
Heavyweight 180 Gram Vinyl
White Vinyl Double LP
Includes exclusive remix on side D
Cut by Scott Sedillo and Chris Bellman
Mastered at Bernie Grundman Studios


Songs of Innocence was U2's first album since No Line on the Horizon (2009), marking the longest gap between studio albums of their career. After the latter's relatively lukewarm commercial performance, lead singer Bono expressed uncertainty over how the band could remain musically relevant. During the album's five-and-a-half-year gestation period, they reportedly worked on three separate projects with multiple producers, including an aborted companion to their previous record called Songs of Ascent. However, they struggled to complete an album to their satisfaction and continually delayed a release. After working with Danger Mouse for two years, the group collaborated with Flood, Epworth, and Tedder to complete the record. Thematically, it revisits the group members' youth in Ireland, paying tribute to musical inspirations Ramones and the Clash, while touching on childhood experiences, loves and regrets. Bono described it as "the most personal album we've written".

Songs of Innocence was recorded in Dublin, London, New York and Los Angeles and is produced by Danger Mouse, along with Paul Epworth, Ryan Tedder, Declan Gaffney and Flood. The album closes with 'The Troubles' featuring the distinctive vocals of Swedish indie singer-songwriter Lykke Li.

"No other rock band does rebirth like U2. No other band – certainly of U2's duration, commercial success and creative achievement – believes it needs rebirth more and so often. But even by the standards of transformation on 1987's The Joshua Tree and 1991's Achtung! Baby, Songs of Innocence – U2's first studio album in five years – is a triumph of dynamic, focused renaissance: 11 tracks of straightforward rapture about the life-saving joys of music, drawing on U2's long palette of influences and investigations of post-punk rock, industrial electronics and contemporary dance music..." - Rollingstone

Rolling Stone was breathless with enthusiasm, awarding the album a full 5 out of 5 stars: "These are the oldest stories in rock & roll – adolescent restlessness; traumatic loss; the revelation of rescue hiding in a great chorus or power chord. But Songs of Innocence is the first time U2 have told their own tales so directly, with the strengths and expression they have accumulated as songwriters and record-makers."


Track Listing:

LP 1 Side A:
1. The Miracle (of Joey Ramone)
2. Every Breaking Wave
3. California (There is no End to Love)
4. Song for Someone

LP 1 Side B:
1. Iris (Hold Me Close)
2. Volcano
3. Raised By Wolves
4. Cedarwood Road

LP 2 Side C:
1. Sleep Like a Baby Tonight
2. This is Where You Can Reach Me Now
3. The Troubles

LP 2 Side D:
1. The Crystal Ballroom 12" Mix
Click here to listen to samples on YouTube.com ♫