Van Morrison Moondance LP 180 Gram Vinyl Kevin Gray Steve Hoffman Warner Records EU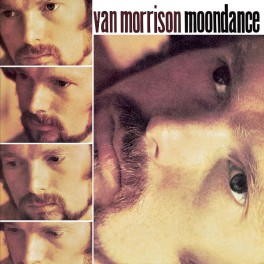 Maximize
Artist:
Van Morrison
Title:
Moondance
Catalog Number:
R1 1835 / 08122799070
Label:
Warner
Reissued by:
Warner
Barcode:
0081227950354
Original release year:
1970
Reissue year:
2020
Number of discs:
1
Revolutions per minute:
33⅓ rpm
Disc size:
12"
Vinyl Weight Grade:
180gr
Total Item Weight:
338gr
Pressing country:
EU
For Market Release in:
EU
Added to catalog on:
September 13, 2020
Note:
Never eligible for any further discounts
Vinyl Gourmet Club:
No
Van Morrison has a reputation for being at once stubborn, idiosyncratic, and sublime. Featuring his characteristic growl, a mix of folk, blues, soul, jazz, gospel, and Celtic influences, Morrison is widely considered by many rock historians to be one of the most unusual and influential vocalists in the history of rock and roll. All analog remaster cut on 180 Gram Vinyl by Kevin Gray.
Rolling Stone 500 Greatest Albums of All Time Rated 66/500


180 Gram Vinyl
Cut from Original Master Tapes
All Analog Mastering
Cut by Kevin Gray & Steve Hoffman
Mastered at AcousTech
Gatefold Cover
It's unusual for a decade-defining record to come out in that decade's first year, but that was clearly the case with Moondance. While it would have been one of the finest albums of any decade, it clearly marked a turning point both for Van Morrison and for rock as a whole. Coming after 1968's expansive, acoustic, jazz-inflected Astral Weeks, Moondance marks a complete about-face; instead of looking inward to the depths of his soul, Van turned his gaze towards sunnier climes, offering up a seamless disc of tightly composed and arranged tunes brimming with warmth and energy.

Here the R&B influence that had been part of Morrison's toolkit since his days fronting them truly came to the fore at last. "Crazy Love", "Caravan", and "Brand New Day" could have been covered by any great soul singer, even as they redefined "soul" through the filter of Morrison's eclectic sensibilities. An openhearted record full of truly inspirational moments, Moondance is Van at the absolute top of his game, setting the pace for everyone else to follow. Nearly every song here is a stone-cold classic, and Moondance has become embedded in the collective pop consciousness as one of the most important touchstones of its time.
Track Listing:
Side A
1. Stoned Me
2. Moondance
3. Crazy Love
4. Caravan
5. Into The Mystic

Side B
1. Come Running
2. These Dreams Of You
3. Brand New Day
4. Everyone
5. Glad Tidings
Click here to listen to samples on YouTube.com ♫