Van Morrison Astral Weeks LP 180 Gram Vinyl Kevin Gray AcousTech Warner Bros EU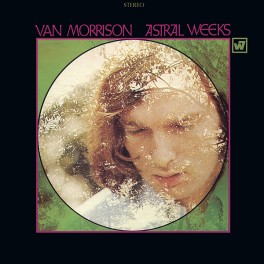 Maximize
Artist:
Van Morrison
Title:
Astral Weeks
Catalog Number:
081227950378 / R1-1768
Label:
Warner
Reissued by:
Warner
Barcode:
0081227950378
Original release year:
1968
Reissue year:
2020
Number of discs:
1
Revolutions per minute:
33⅓ rpm
Disc size:
12"
Vinyl Weight Grade:
180gr
Total Item Weight:
268gr
Pressing country:
EU
For Market Release in:
EU
Added to catalog on:
September 13, 2020
Note:
Never eligible for any further discounts
Vinyl Gourmet Club:
No
Van Morrison has a reputation for being at once stubborn, idiosyncratic, and sublime. Featuring his characteristic growl, a mix of folk, blues, soul, jazz, gospel, and Celtic influences, Morrison is widely considered by many rock historians to be one of the most unusual and influential vocalists in the history of rock and roll. All analog remaster cut on 180 Gram Vinyl by Kevin Gray.
Rolling Stone 500 Greatest Albums of All Time Rated 19/500


180 Gram Vinyl
Cut from Original Master Tapes
All Analog Mastering by Kevin Gray
Mastered at AcousTech
1968's Astral Weeks remains not only Morrison's masterpiece but one of the greatest records ever made. A haunting, deeply personal collection of impressionistic folk-styled epics recorded by an all-star jazz backing unit including bassist Richard Davis and drummer Connie Kay, its poetic complexity earned critical raves but made only a minimal commercial impact.
"…it obsoletes the original in almost every way…When you hear the new reissue, even if you've heard the original 100 times since it first came out, which would easily be me, you will almost jump out of your seat when you hear these familiar elements move from the shadows to the foreground…Astral Weeks, one of the great records of the rock era, is destined to become one of the great reissues of the post-CD/analog revival era." Music = 11/11, Sound = 10/11 – Michael Fremer
"There was no precedent for it in Van Morrison's previous vocal and songwriting success: the bright, rolling pop of his 1967 Top Ten hit, "Brown Eyed Girl"; his earlier spell as the leader of Irish R&B punks Them and writer of the garage-rock standard "Gloria." And Morrison — a notoriously private man for whom singing and songwriting have long been a form of emotional armor as well as release — never sounded as warm and ecstatic, more sensual and vulnerable, as he did on Astral Weeks." - Rolling Stone

"Once the needle drops, it's as if the music is being piped in from the heavens. Vocals are lifelike, levels non-fatiguing, and instruments richly detailed." - Bob Gendron, The Absolute Sound
Track Listing:
Part One: In The Beginning
1. Astral Weeks
2. Beside You
3. Sweet Thing
4. Cyprus Avenue

Part Two: Afterwards
5. Young Lovers Do
6. Madame George
7. Ballerina
8. Slim Slow Slider
Click here to listen to samples on YouTube.com ♫