Tosca ‎Suzuki 2LP Vinyl Richard Dorfmeister G-Stone Recordings !K7 Records Pallas 2017 EU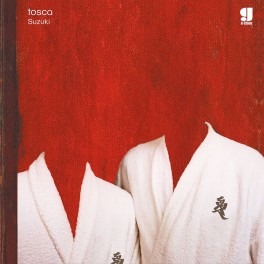 Maximize
Artist:
Tosca
Title:
Suzuki
Catalog Number:
!K7085LP
Label:
G-Stone Recordings
Reissued by:
!K7 Records
Barcode:
730003708510
Original release year:
2000
Reissue year:
2017
Number of discs:
2
Revolutions per minute:
33⅓ rpm
Disc size:
12"
Total Item Weight:
466gr
Pressing country:
Germany
For Market Release in:
EU
Added to catalog on:
March 9, 2020
Note:
Never eligible for any further discounts
Vinyl Gourmet Club:
No
First press since originally released in 2000, Suzuki is the second studio album by Austrian downtempo trip-hop duo Tosca, released by Studio !K7 and G-Stone Recordings. Suzuki is essentially an instrumental album, with vocal samples integrated throughout, but in such a way that they become a part of the instrumentation. The album is dedicated to the Zen master Shunryu Suzuki.
Double LP
Cut by Greg Moore at Finyl Tweek
Pressed at Pallas
Gatefold Cover
Tosca's second album 'Suzuki' (Studio K7) takes a lighter, airier approach to the trip-hop terrain that Opera explored. The spare, shimmering title track's delicate synth textures, minimal beats, mellow rhythms, and breathy vocal samples set the tone for more moody musical fairytales from Richard Dorfmeister, this time with Rupert Huber under the guise of Tosca. Suzuki is - like his releases with Kruder and Dorfmeister - a sublime work that manipulates emotions through sound. Soft and sweet, subtle and supple, Tosca's tracks drift, sifting from one dream to the next. Though they patch hip-hop, jazz, ambient, and techno together, you can't hear where one begins and the other ends. "Annanas" pairs sneaky, squeaky scratching with a lusty female vocal and bossa-nova-inspired hip-hop breaks, while "Orozco" loops a playful riff, running it through reverbs and filters, creating something like pure bliss for the ears.
Track Listing:
01. Suzuki
02. Annanas
03. Orozco
04. Busenfreund
05. Honey
06. Boss on the boat
07. John tomes
08. The key
09. Doris dub
Click here to listen to samples on YouTube.com ♫