Neil Young A Letter Home LP US 180g Vinyl Mono Jack White Voice-O-Graph Bob Ludwig Third Man Records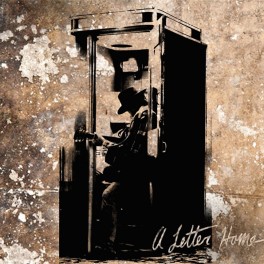 Maximize
Artist:
Neil Young
Title:
A Letter Home
Catalog Number:
TMR-245
Label:
Third Man Records
Barcode:
858936003493
Original release year:
2014
Number of discs:
1
Revolutions per minute:
33⅓ rpm
Disc size:
12"
Vinyl Weight Grade:
180gr
Total Item Weight:
341gr
Pressing country:
USA
For Market Release in:
USA
Added to catalog on:
September 5, 2014
A Letter Home contains 11 acoustic cover songs recorded in a refurbished 1947 Voice-O-Graph vinyl booth at Jack White's Third Man Records in Nashville. It was intentionally made with the vintage sound from the age of the old 78rpm recordings. Recorded live directly to 1-track mono, with primitive vintage sound, this record is a strong artistic statement from Neil Young.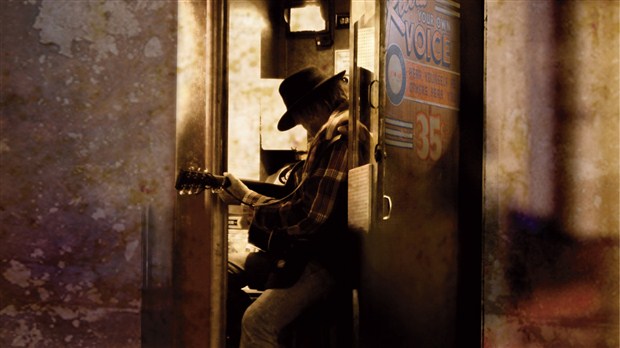 New Acoustic Covers Album Recorded Direct To Vinyl at Third Man Records featuring Young on Vocals, Guitar, Harmonica & Piano with Jack White Guesting on Two Tracks
180g Vinyl recorded Live To Track (mono)
Reproduced by Jack White & Neil Young
Recorded at Third Man Records in Nashville, TN
Electro-mechanically engineered by Joshua V. Smith & Kevin Carrico
Recorded by Joshua V. Smith
Assisted by Mindy Watts
Recorded to acetate by George Ingram
Mastered by Bob Ludwig at Gateway Mastering Studios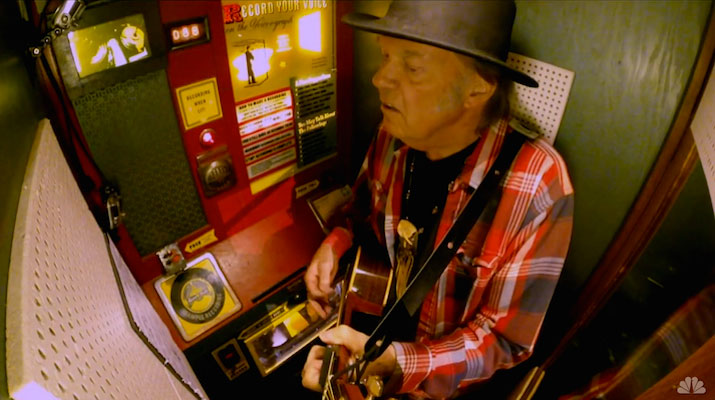 Neil Young's new album A Letter Home is comprised of a collection of covers recorded with Jack White in a refurbished 1947 Voice-O-Graph recording booth at Third Man's Nashville headquarters. Imagine a very simple recording studio not much larger than a phone booth and you'll get the idea. Young describes the album as "an unheard collection of rediscovered songs from the past recorded on ancient electro-mechanical technology that captures and unleashes the essence of something that could have been gone forever." Recorded live to track to one-track, mono, the album has an inherent warm, primitive feel of a vintage Folkways recording,

As for the track-listing, Young chose songs that have personal meaning for him, such as British folk artist Bert Jansch's "Needle of Death" (which inspired Young to write 1972's "Needle and the Damage Done"), Bob Dylan's "Girl from the North Country," Willie Nelson's "Crazy," Don Everly's "I Wonder If I Care as Much," Bruce Springsteen's "My Home Town," and many others. The 12-song set finds Young alone on vocals, guitar, harmonica and piano with the exception of "On the Road Again" and "I Wonder If I Care As Much" where he's joined by White.

The album begins with Neil recording a spoken letter to his late mother, informing her of his personal and present state of affairs which sets the tone and atmosphere for the duration of the album. He does this once again at the beginning of Side 2 in a way which could explain why he's selected these particular songs to record. In essence, this presentation is, as its title implies, A Letter Home from Neil. This is a deeply personal and expressive listening experience which is as real and raw emotionally as it is sonically and yet light of touch in its form and flow.

"Neil Young just stopped by. He was driving his electric car, the LincVolt, he was driving around town and filming stuff, and he stopped by, checked it out, and me and him were talking about it. We had a curtain set up on the other side. And some kid came into the recording booth and recorded a Neil Young song and when he opened the door, Neil Young just peaked his head out. It was a pretty beautiful moment. And I think that a few months later he called me and said, 'Hey man I want to come and record in that booth. Hey, maybe I'll do my whole next record there.' I'm like, 'I'm not going to stop you. Where do you want me to pick you up?'" - Jack White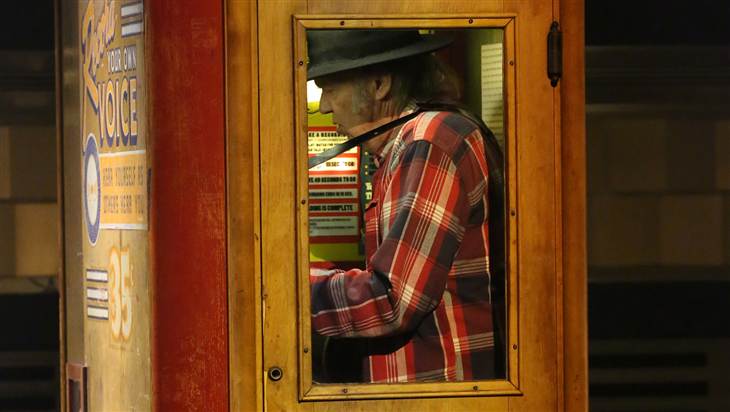 Musicians:

Neil Young - vocal, guitar, harmonica, piano
Jack White - vocal, piano "On the Road Again" / vocal, guitar "I Wonder If I Care As Much"

Track Listing:

01. A Letter Home (intro)
02. Changes (Phil Ochs)
03. Girl From North Country (Bob Dylan)
04. Needle of Death (Bert Jansch)
05. Early Morning Rain (Gordon Lightfoot)
06. Crazy (Willie Nelson)
07. Reason to Believe (Tim Hardin)
08. On the Road Again (Willie Nelson)
09. If You Could Read My Mind (Gordon Lightfoot)
10. Since I Met You Baby (Ivory Joe Hunter)
11. My Hometown (Bruce Springsteen)
12. I Wonder If I Care As Much (Don Everly)
Click here to listen to samples on AllMusic.com