Phoebe Snow ‎Phoebe Snow 2LP 45rpm 200g Vinyl Kevin Gray Cohearent AudioAnalogue Productions QRP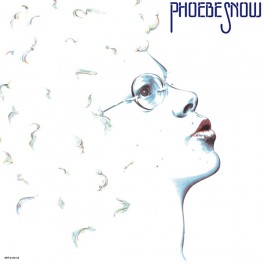 Maximize
Artist:
Phoebe Snow
Title:
Phoebe Snow
Catalog Number:
APP-2109-45
Label:
Shelter Records
Reissued by:
Analogue Productions
Barcode:
753088210976
Original release year:
1974
Reissue year:
2013
Number of discs:
2
Revolutions per minute:
45 rpm
Disc size:
12"
Vinyl Weight Grade:
200gr
Limited Edition:
Yes
Total Item Weight:
689gr
Pressing country:
USA
For Market Release in:
USA
Added to catalog on:
January 19, 2020
Note:
Never eligible for any further discounts
Vinyl Gourmet Club:
Yes
Originally released in 1974, Phoebe Snow's debut features nine extraordinary songs, most written by a then 23-year-old Snow, including the smash hit 'Poetry Man' which served as the catalyst for her legendary career. Not so often an album dazzles with incredible sound so full-bodied and lifelike that it ranks with any 'audiophile' LP you can name. This album is one of those rare masterpieces!
Limited Edition
Audiophile Double LP 45rpm
200g Vinyl Pressed at QRP USA
Mastered by Kevin Gray
All Analog cut at Cohearent Audio
Deluxe Gatefold Cover
"What this LP unveiled was a singer of remarkable versatility and impeccable taste, supported by superlative writing skills. At the height of the singer-songwriter phenomenon, she appeared with an album containing seven self-penned tracks, including the fascinating 'Poetry Man,' while featuring three covers that revealed her ability to sing blues, soul and jazz. The sound justifies the 'heavy vinyl at 45 RPM' treatment, thanks in part to legendary guest musicians, including my faves, The Persuasions." — Sound Quality: 90% - Ken Kessler, Hi Fi News

Not so often, an album dazzles with incredible sound — reproduction so full-bodied and lifelike that it ranks with any 'audiophile' LP you can name. This album is one of those rare masterpieces, and a personal favorite of Chad Kassem, Acoustic Sounds, Inc. founder and CEO. When Chad gets this passionate about recommending to others the exceptional sound quality of a record, you know you're in for something phenomenal. Phoebe Snow's remastered 1974 self-titled debut doesn't disappoint.

Snow's signature hit "Poetry Man" established her as a leading light of the singer-songwriter movement. She died in April 2011 at the age of 60, but her swooping vocal acrobatics and transcending sound will live on forever. Reproduced here as a fantastic 45 RPM double LP set, Phoebe Snow features a masterful nine-track lineup. Most of the songs were written by a then 23-year old Snow, including her best-known smash hit "Poetry Man. Snow was renowned for her elastic contralto and jazz scat vocals; this album became as legendary as her career, which spanned decades.

A soaring contralto, Snow was variously labeled a jazz, blues, pop, funk and gospel artist, depending on the record she released. As the New York Times noted, few popular singers of her generation combined the technical resources she commanded. She was a renowned interpreter of soul and rock classics, including the Temptations' "Shakey Ground," "Barbara Acklin's "Love Makes a Woman," the Buckinghams' "Mercy, Mercy, Mercy" and Aretha Franklin's "Do Right Woman, Do Right Man," which Snow sang with roof-raising power.

"Poetry Man," and its lilting guiltar-based melody from Snow's debut album catapulted Snow to fame. The song, with lyrics addressed to a married man, rose to No. 5 on Billboard's Hot 100, and the album went to No. 4 on the album chart. Released as the singer-songwriter movement was at the peak of its influence, the album led to a Grammy nomination for Snow as best new artist of 1974.

Reissuing this masterpiece to our Analogue Productions standards was a meticulous — and expensive — undertaking. Mastering Engineer Kevin Gray was called upon to put his superb skills to work bringing out the most delicate sonic details on this ultra-dynamic recording. As for the quality of the record itself, the name says it all. This heavyweight platter from Quality Record Pressings is dead quiet — and smooth. Plating was also done in-house at QRP by master plating technician Gary Salstrom.

The mastering, the material, the artist, the pressing and the packaging — we're going all-out with an old-school tip-on gatefold jacket, the first time this album has been released as a gatefold — bring it all home to your turntable and your ears. It's Phoebe Snow — and she's never sounded better.
Musicians:

Acoustic Bass – Chuck Delmonico
Acoustic Guitar, Vocals – Phoebe Snow
Backing Vocals – Persuasions
Drums – Steve Mosley
Electric Bass – Hugh McDonald
Electric Guitar – Steve Burgh
Electric Guitar [Lead] – Dave Mason
Harp – Margaret Ross
Organ – Bob James
Percussion – Ralph MacDonald
Percussion – Steve Mosley
Piano – "Teddy" Wilson
Rhythm Guitar, Acoustic Guitar [Lead], Resonator Guitar – David Bromberg
Tenor Saxophone – John "Zoot" Sims
Engineer, Co-producer – Phil Ramone
Track Listing:

1. Good Times (Let The Good Times Roll)
2. Harpo's Blues
3. Poetry Man
4. Either Or Both
5. San Francisco Bay Blues LP2
6. I Don't Want The Night To End
7. Take Your Children Home
8. It Must Be Sunday
9. No Show Tonight
Click here to listen to samples on YouTube.com ♫