Dexter Gordon ‎Clubhouse LP 180 Gram Vinyl Kevin Gray Blue Note Records Tone Poet Series RTI 2019 USA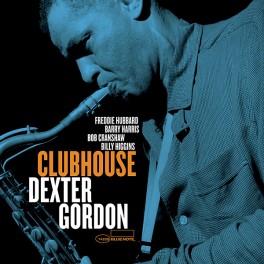 Maximize

Display all pictures
Blue Note Records Tone Poet Audiophile Vinyl Reissues. Joe Harley co-founder of the acclaimed Music Matters Jazz audiophile vinyl label is the producer of this new series, handpicked titles mastered from the original master tapes on 180g Vinyl in deluxe covers. Mastering is done by Kevin Gray at Cohearent Audio and vinyl is pressed at Record Technology Incorporated, RTI in the USA.
Tone Poet Audiophile Vinyl Reissue Series
Blue Note 80th Anniversary
All Analog Mastering
Cut by Kevin Gray at Cohearent Audio
Mastered From Original Analog Master Tapes
Reissue supervised by Joe Harley (Music Matters)
180 Gram Audiophile Vinyl Pressed at RTI USA
Deluxe Gatefold Cover
The Blue Note Tone Poet Series was born out of Blue Note President Don Was' admiration for the exceptional audiophile Blue Note LP reissues presented by Music Matters. Was brought Joe Harley (from Music Matters), a.k.a. the "Tone Poet," on board to curate and supervise a series of reissues from the Blue Note family of labels.

Extreme attention to detail has been paid to getting these right in every conceivable way, from the jacket graphics and printing quality to superior LP mastering (direct from the master tapes) by Kevin Gray to superb 180-gram audiophile LP pressings by Record Technology Inc. Every aspect of these Blue Note/Tone Poet releases is done to the highest possible standard. It means that you will never find a superior version. This is it!

"Per Don Was's direction, everything about this reissue series closely mirrors the Music Matters releases that so impressed Was..." - Michael Fremer, Analogplanet
One of the enduring mysteries of Blue Note history is that superb sessions such as Dexter Gordon's Clubhouse (recorded in 1965) remained unreleased in the vault until the late 1970s. Recorded during the middle of Gordon's 'golden period' career renaissance after he signed with Blue Note in 1961, the tenor saxophone legend is joined by Freddie Hubbard on trumpet and the remarkable rhythm section of Barry Harris on piano, Bob Cranshaw on bass, and the great Billy Higgins on drums. Long Tall Dexter's rendition of the Sinatra evergreen "I'm a Fool To Want You" stands as one of his all-time greatest ballad performances.
Musicians:
Dexter Gordon, tenor saxophone
Freddie Hubbard, trumpet
Barry Harris, piano
Bob Cranshaw, bass
Billy Higgins, drums
Track Listing:

Side A
1. Hanky Panky
2. I'm A Fool To Want You
3. Devilette
Side B
1. Clubhouse
2. Jodi
3. Lady Iris B
Click here to listen to samples on YouTube.com ♫