John Coltrane Plays The Blues 2LP 45rpm 180g Vinyl Numbered Limited Edition Bernie Grundman ORG USA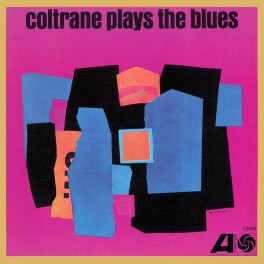 Maximize
Artist:
John Coltrane
Title:
Coltrane Plays The Blues
Catalog Number:
ORG 195
Label:
Atlantic
Reissued by:
ORG Original Recordings Group
Barcode:
858492002954
Original release year:
1962
Reissue year:
2018
Number of discs:
2
Revolutions per minute:
45 rpm
Disc size:
12"
Vinyl Weight Grade:
180gr
Limited Edition:
Yes
Numbered Edition:
Yes
Total Item Weight:
722gr
Pressing country:
USA
For Market Release in:
USA
Added to catalog on:
February 18, 2019
Note:
Never eligible for any further discounts
Vinyl Gourmet Club:
Yes
John Coltrane returns to his roots using the Blues to explore the boundaries of Jazz! Featuring McCoy Tyner, Steve Davis and Elvin Jones, recorded in 1960 during the My Favorite Things sessions, Coltrane Plays The Blues features 'Blues To Bechet', 'Blues To Elvin' and 'Blues To You' in addition to three other tracks, expertly cut from the Original Analog Master Tapes by Bernie Grundman.
Limited Edition (2500 units)
Numbered Edition
Double LP cut at 45rpm
Audiophile 180 Gram Vinyl
Pressed at Gotta Groove in the USA
Mastered by Bernie Grundman
Cut from the Original Analog Master Tapes
Deluxe Laminated Gatefold Cover
Recorded on October 24, 1960 in NYC, Coltrane Plays The Blues is perhaps a misleading title for this album as John Coltrane is not so much playing the blues as bringing the feeling of blues into the idiom of jazz. This memorable release, featuring McCoy Tyner on piano, Elvin Jones on drums and Steve Davis on bass, hails from Coltrane's first period as leader of his own quartet, and finds the music legend playing then highly unusual soprano saxophone on two numbers - "Blues To Bechet," a pianoless tribute to the great Sydney Bechet, and "Mr. Syms," where Tyner is given the opportunity to really show his stuff, which he does so masterfully.

"Coltrane's sessions for Atlantic in late October 1960 were prolific, yielding the material for My Favorite Things, Coltrane Plays the Blues, and Coltrane's Sound. My Favorite Things was destined to be the most remembered and influential of these, and while Coltrane Plays the Blues is not as renowned or daring in material, it is still a powerful session. As for the phrase "plays the blues" in the title, that's not an indicator that the tunes are conventional blues (they aren't). It's more indicative of a bluesy sensibility, whether he is playing muscular saxophone or, on "Blues to Bechet" and "Mr. Syms," the more unusual sounding (at the time) soprano sax. Elvin Jones, who hadn't been in Coltrane's band long, really busts out on the quicker numbers, such as "Blues to You" and "Mr. Day." - Richie Unterberger, All Music

"The Coltrane Quartet, three-fourths complete at the time of this recording, had begun its historic rise and had also turned the corner in Coltrane's music, transitioning from the expressive verticality of Giant Steps to the more elongated, long-limbed lyricism that would define his role in the avant-garde. It can come as no surprise that to do so, he engaged the material he'd known longest and best - the blues." - Neil Tesser
Musicians:

John Coltrane, soprano & tenor sax
McCoy Tyner, piano
Steve Davis, bass
Elvin Jones, drums
Track Listing:

Side A
1. Blues To Elvin

Side B
1. Blues To Bechet
2. Blues To You

Side C
1. Mr. Day

Side D
1. Mr. Syms
2. Mr. Knight
Click here to listen to samples on YouTube.com ♫