James Taylor New Moon Shine LP 180 Gram Vinyl Sterling Sound Columbia Analog Spark RTI 2018 USA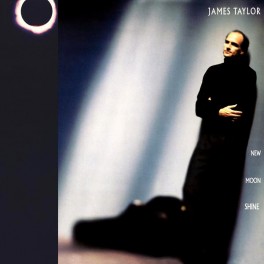 Maximize

Display all pictures
Artist:
James Taylor
Title:
New Moon Shine
Catalog Number:
AS00057
Reissued by:
Analog Spark
Barcode:
888072044586
Original release year:
1991
Reissue year:
2018
Number of discs:
1
Revolutions per minute:
33⅓ rpm
Disc size:
12"
Vinyl Weight Grade:
180gr
Limited Edition:
Yes
Total Item Weight:
382gr
Pressing country:
USA
For Market Release in:
USA
Added to catalog on:
October 19, 2018
Note:
Never eligible for any further discounts
Vinyl Gourmet Club:
No
The 13th studio album by James Taylor, released in 1991, features a host of musicians including Michael Brecker, Luis Conte, Steve Gadd, Branford Marsalis, Yo-Yo Ma and more. This album includes the hits 'Copperline' and 'Everybody Loves To Cha Cha Cha'. More than 1 million copies sold, now presented here with audiophile analog remaster by Ryan K. Smith at Sterling Sound.
Limited Edition
180 Gram Vinyl LP
Cut by Ryan K. Smith
Mastered at Sterling Sound
Plated & Pressed at RTI, USA
Stoughton Tip-on Cover
James Taylor kicked off the '90s with the shimmering, country-folk effort New Moon Shine, a pristinely-produced (Don Grolnick and Danny Kortchmar) masterclass of vivid and melodic songwriting aided by a host of top-notch players like Branford Marsalis, Yo-Yo Ma, Michael Brecker, Randy Brecker, Steve Gadd, Steve Jordan and Jerry Douglas. The platinum collection finds the quintessential singer/songwriter ruminating on life, love, and liberty and churning out compelling numbers like "Copperline," "(I've Got To) Stop Thinkin' 'Bout That" and "Like Everyone She Knows" as well as covering musical hero Sam Cooke's "Everybody Loves to Cha Cha Cha."
Side A
1. Copperline
2. Down In The Hole
3. (I've Got To) Stop Thinkin' 'Bout That'
4. Shed A Little Light
5. The Frozen Man
6. Slap Leather

Side B
1. Like Everyone She Knows
2. One More Go Round
3. Everybody Loves To Cha Cha Cha
4. Native Son
5. Oh Brother
6. The Water Is Wide
Click here to listen to samples on YouTube.com ♫