Sade Stronger Than Pride 180 Gram Vinyl LP Audio Fidelity Numbered Limited Edition Kevin Gray USA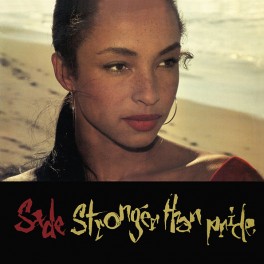 Maximize
Artist:
Sade
Title:
Stronger Than Pride
Catalog Number:
AFZLP 159
Label:
Epic
Reissued by:
Audio Fidelity
Barcode:
780014215910
Original release year:
1988
Reissue year:
2014
Number of discs:
1
Revolutions per minute:
33⅓ rpm
Disc size:
12"
Vinyl Weight Grade:
180gr
Limited Edition:
Yes
Numbered Edition:
Yes
Total Item Weight:
408gr
Pressing country:
USA
For Market Release in:
USA
Added to catalog on:
July 22, 2014
Note:
Not eligible for any further discounts
Vinyl Gourmet Club:
No
Three years after leaving her fans begging for more Sade created Stronger Than Pride, one of her best albums. An international hit that lit-up the pop, jazz and R&B charts. The album includes sensual Brazilian bossa nova inspired acoustic material as well as three memorable singles that consolidate Sade's status as a true Super Star. Audiophile vinyl mastering by Kevin Gray at Cohearent Audio.
Limited Edition
Numbered Edition
180g Pure Virgin Vinyl
Specially remastered for this LP
Mastered by Kevin Gray at Cohearent Audio
Gatefold Cover
On Stronger Than Pride, probably Sade's most stripped down and sparse album, the band creates the perfect groove for romance and fulfills the promise of their stunning debut by continuing a sense of sophistication and understated elegance, two hallmarks of the Sade sound. There's no visible strain in Sade's singing, and what she does within the boundaries of her range is exquisite.

Stronger than Pride exudes a greater confidence than the first two records, the talented band no longer has anything to prove. Stuart Matthewman on guitar and sax, Paul Spencer Denman on bass and Andrew Hale on keyboards are strong musicians/composers with distinctive character, the perfect vehicle for Sade's mature, lush vocal lead.
Track Listing:

Side One
1. Love Is Stronger Than Pride
2. Paradise
3. Nothing Can Come Between Us
4. Haunt Me
5. Turn My Back On You

Side Two
1. Keep Looking
2. Clean Heart
3. Give It Up
4. I Never Thought I'd See the Day
5. Siempre Hay Esperanza

Click here to listen to samples on YouTube.com ♫