Sade Diamond Life LP 180 Gram Vinyl Audio Fidelity Audiophile Limited Edition Kevin Gray USA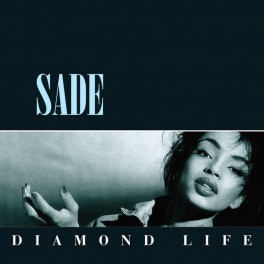 Maximize
Artist:
Sade
Title:
Diamond Life
Catalog Number:
AFZLP 089
Label:
Epic
Reissued by:
Audio Fidelity
Barcode:
780014208912
Original release year:
1984
Reissue year:
2012
Number of discs:
1
Revolutions per minute:
33⅓ rpm
Disc size:
12"
Vinyl Weight Grade:
180gr
Limited Edition:
Yes
Total Item Weight:
406gr
Pressing country:
USA
For Market Release in:
USA
Added to catalog on:
July 18, 2014
Vinyl Gourmet Audiophile TOP 100:
Yes
Note:
Never eligible for any further discounts
Vinyl Gourmet Club:
No
Elegance, class, and sophistication barely begins to describe the sound of Sade. The 1984 debut album Diamond Life shimmers with glamour and style, a sleek and catchy hybrid of pop, soul and jazz. The album was driven by an irresistible sound, mood music that crosses over to dance with excellent musicianship and clever lyrics. With the best sound ever on this audiophile Kevin Gray remaster!
Rated 9/10 Music and 10/10 Sound by Michael Fremer (Analog Planet)

Featured in Vinyl Gourmet Audiophile TOP 100
Limited Edition
180 Grams Virgin Vinyl
Mastered by Kevin Gray at Cohearent Audio
Gatefold Cover

Diamond Life spawned the band's first Top 10 U.S. hit, the bossa nova-tinged, "Smooth Operator", with its unforgettable sax work; a true classic. Other standouts are the swinging horn-peppered "Your Love Is King", the retro-funk of "When Am I Going To Make A Living", the tender and lovely "I Will Be Your Friend", as well as an imaginative remake of Timmy Thomas' 1971 hit "Why Can't We Live Together" (with an extremely long, brilliant jazzy intro heavy with congas).

Diamond Life had international sales of over six million, becoming one of the top-selling debut recordings of the '80s and the best selling debut ever by a British female vocalist. There has never been a lead singer quite like former model Sade Adu; her cool vocals and exotic looks grabbed everyone's attention. Right from the group's image (her ponytails, large hoop earrings and backless dresses), and the fantastic blue-tinged black and white cover art (giving a retro look to match the sound), everything shimmers with a sultry yet subtle beauty, pulling you into an atmosphere of a midnight lounge or the club scene from which Sade emerged.

"Straddling R&B and pop to create the hooks and sultry allure that became Sade's souldful standard - intelligent and sexy at the same time."

"...one of the best debut recordings ever made, a ground breaker - Sade's truly gifted songwriting and talent proved to match her exotic looks."

"Sade's debut album, Diamond Life, confirmed that she was more than just a beautifully sculpted face. For a start, she could sing, although instead of the ostentatious melismas we've become accustomed to from soul singers these days, Sade's voice was husky and restrained, oozing class and suggestive of hard-won experience, making her sound like a Wardour Street Billie Holiday. And she could write songs to match, songs that were sufficiently soulful and jazzy yet poppy, funky yet easy listening, to appeal to fans of all those genres." - BBC Music

"If you thought the previous masterings of Diamond Life were demo discs, you'll be amazed by how much can be gained when a pop album that sounds this good is given the latest mastering techniques. It's as if a fine veil has been removed, and you can now hear deeper into the mix. Background instruments are now clearly fleshed out with newfound depth and impact. My copy was perfectly pressed and played superbly. As a bonus, the sleek cover now reproduces the songs' lyrics on the inside gatefold. This reissue offers up a fantastic aural soundscape that is a combination of smooth jazz, Latin rhythms, and funk. Sexy stuff." - Michael Fremer, Analog Planet


Track Listing:

Side 1
1. Smooth Operator
2. Your Love Is King
3. Hang On To Your Love
4. Frankie's First Affair
5. When Am I Going To Make A Living

Side 2
1. Cherry Pie
2. Sally
3. I Will Be Your Friend
4. Why Can't We Live Together

Click here to listen to samples on YouTube.com ♫