Porcupine Tree Deadwing 2LP 180 Gram Vinyl Steven Wilson Remaster Kscope Optimal 2018 EU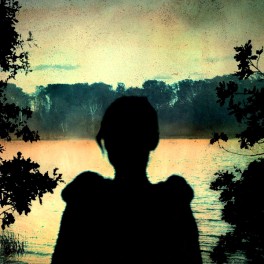 Maximize

Display all pictures
Artist:
Porcupine Tree
Title:
Deadwing
Catalog Number:
KSCOPE986
Label:
Lava
Reissued by:
Kscope
Barcode:
802644898612
Original release year:
2005
Reissue year:
2018
Number of discs:
2
Revolutions per minute:
33⅓ rpm
Disc size:
12"
Vinyl Weight Grade:
180gr
Total Item Weight:
610gr
Pressing country:
Germany
For Market Release in:
EU
Added to catalog on:
March 17, 2018
Note:
Never eligible for any further discounts
Vinyl Gourmet Club:
No
Porcupine Tree are an English rock band formed by musician Steven Wilson in 1987. The band began essentially as a solo project for Wilson, who created all of the band's music. However, by 1993, Wilson desired to work in a band environment, and so brought on several frequent collaborators to explore different genres such as Alternative Rock, Progressive Rock, Electronica and Psychedelic Music.
2017 Remaster by Steven Wilson
Double LP 180 Gram Vinyl
Pressed at Optimal Media in Germany
Gatefold Cover
Two of the most popular Porcupine Tree releases, In Absentia and Deadwing, have been acquired by Kscope and are being given long awaited reissues on vinyl. For the first time since their original releases, both albums have also been remastered by songwriter and frontman Steven Wilson with considerably less compression / limiting, and consequently now offer an even more dynamic listening experience.

Deadwing was Porcupine Tree's eighth studio album, first released in 2005 following their breakthrough with In Absentia, it was the second in a run of three albums that for many represent the pinnacle of the band's artistic achievements. It also continued their new-found commercial success to become their top selling record at the time. Deadwing has been unavailable on vinyl for many years. Based on a screenplay written by Wilson and director Mike Bennion, about half of the songs were started with a view to being part of the score to that film, but when it failed to move into the production stage, Wilson instead made them the foundation for the next PT album, with additional material written in collaboration with the other band members.

The album features the classic singles: "Shallow" and "Lazarus," the latter of which Wilson still performs live with his current band. Other popular songs from the album include "Open Car" and "Arriving Somewhere But Not Here." Deadwing also features guest appearances from Adrian Belew (King Crimson), who plays guitar solos on the title track and "Halo," and Mikael Åkerfeldt (Opeth), who adds vocal harmonies and a guitar solo to "Arriving Somewhere But Not Here."
Musicians:
Steven Wilson, vocals, guitars, piano, keyboards, hammered dulcimer, bass guitar
Richard Barbieri, keyboards, synthesizers
Colin Edwin, bass guitar
Gavin Harrison, drums, percussion
Adrian Belew, solo guitar
Mikael Akerfeldt, harmony vocals, second guitar solo
Track Listing:

Side A
1. Deadwing
2. Shallow
3. Lazarus

Side B
4. Halo
5. Arriving Somewhere But Not Here

Side C
6. Mellotron Scratch
7. Open Car
8. The Start of Something Beautiful

Side D
9. Glass Arm Shattering
10. So Called Friend
11. Half-Light
Click here to listen to samples on YouTube.com ♫