Funk Inc. ‎LP 180 Gram Vinyl Kevin Gray Cohearent Audio Jazz Dispensary Top Shelf Series QRP 2017 USA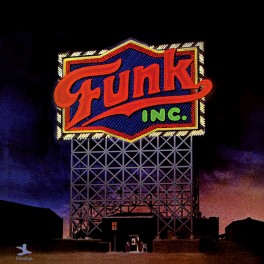 Maximize

Display all pictures
The Jazz Dispensary Top Shelf Series is a reissue program focused on delivering quality music with the best possible listening experience. Highlighting complete original albums from the Jazz Dispensary vaults with a focus on rare or previously unavailable titles, each album is expertly mastered and pressed on 180 Gram audiophile vinyl and housed in a faithfully reproduced old-school tip-on cover.
180 Gram Vinyl pressed at QRP, USA
First time on 180 Gram Audiophile Vinyl
Lacquers cut by Kevin Gray at Cohearent Audio
Old-school style tip-on cover
Jazz Dispensary Top Shelf Series Purple Funk
Jazz Dispensary "Authorized Dealer" window cling
An impressive, addictive brew of soul and funky jazz, Funk Inc comes out of the gate swinging with the eight-minute organ groove-a-thon, "Kool Is Back" and never lets up. Recorded by Rudy Van Gelder, this unparalleled set in the soul-jazz canon recalls classic 1960s Blue Note sounds by the likes of Grant Green, Lou Donaldson, and Brother Jack McDuff, but with added grit, guts and groove that combines the deep-pocket, hypnotic moments of the Meters with unparalleled improvisational passages that recall the best of modern-day practitioners Galactic, Robert Walter, and the Greyboy Allstars. Unvarnished, raw, and unabashedly funky, Funk Inc is a relentlessly infectious record dripping with charm that remains worthy of exploration by anyone with passing interest in the primal power of blues, soul, jazz, or funk.
Musicians:

Bobby Watley, organ
Eugene Barr, tenor sax
Steve Weakley, guitar
Jimmy Munford, drums
Cecil Hunt, conga
Recorded By Rudy Van Gelder
Track Listing:

Side A
1. Kool Is Back
2. Bowlegs

Side B
1. Sister Janie
2. The Thrill Is Gone
3. The Whipper
Click here to listen to samples on YouTube.com ♫