Jeff Buckley Grace ORG 2LP 45rpm 180g Vinyl Original Recordings Group Numbered Limited Edition RTI USA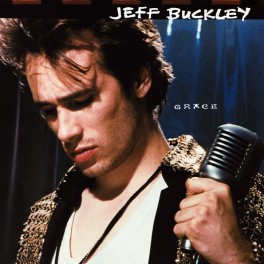 Maximize

Display all pictures
Artist:
Jeff Buckley
Title:
Grace
Catalog Number:
ORG 194
Label:
Columbia
Reissued by:
ORG Original Recordings Group
Barcode:
888837842013
Original release year:
1994
Reissue year:
2014
Number of discs:
2
Revolutions per minute:
45 rpm
Disc size:
12"
Vinyl Weight Grade:
180gr
Limited Edition:
Yes
Numbered Edition:
Yes
Total Item Weight:
686gr
Pressing country:
USA
For Market Release in:
USA
Added to catalog on:
July 18, 2014
Vinyl Gourmet Audiophile TOP 100:
Yes
Note:
Not eligible for any further discounts
Jeff Buckley's masterpiece Grace was his only complete album originally released 20 years ago in 1994 to critically acclaim, featuring the richly textured voice of Buckley himself and exquisitly dramatic musical arrangements. It's our pleasure to present the best sounding version ever made of this classic album given the ultimate audiophile mastering by Bernie Grundman from Original Master Tapes!
Rolling Stone 500 Greatest Albums of All Time Rated 304/500

Featured in Vinyl Gourmet Audiophile TOP 100
Numbered Limited Edition
Limited to 2500 Units Worldwide
Deluxe Laminated Gatefold Cover
Double LP Audiophile 180 grams Vinyl Pressed at RTI
Mastered by Bernie Grundman
Mastered from the Original Analog Master Tapes
Available on 45rpm vinyl for the first time
"During his famed early gigs at the New York club Sin-é, Buckley used to break hearts with his version of this Cohen prayer. Buckley called it a homage to 'the hallelujah of the orgasm' and had misgivings about his sensuous rendition: 'I hope Leonard doesn't hear it.' On his posthumous live album Mystery White Boy, Buckley turns 'Hallelujah' into a medley with the Smiths' 'I Know It's Over.'" - Rolling Stone

From Original Recordings Group label, part of a series of double 45 RPM 180 grams releases from the Sony/BMG catalog. Resembling at times a soft-sung Robert Plant, Jeff Buckley was an intuitive vocalist capable of dizzying arabesques and choirboy sweetness. He is joined here by a tight band for 10 tracks highlighting his stylistic range — Pearl Jam bluesy on "Eternal Life," impossibly serene on Leonard Cohen's "Hallelujah," art-school noisy on "So Real," Led Zep daring on "Mojo Pin." Unorthodox, this was the debut of '94.

Grace is the only complete studio album by Buckley, recorded to 16-track Studer A800 analog tape machine in the fall of 1993 at Bearsville Recording Studio in Woodstock, NY and originally released on August 23, 1994. After his death in 1997, the album grew to be one of the most important albums of the 90s. The album was produced by Andy Wallace who had mixed Nirvana's album Nevermind.

In addition to seven original songs, the album included three covers: "Lilac Wine", based on the version by Nina Simone, "Corpus Christi Carol," from Benjamin Britten's A Boy Was Born and Cohen's "Hallelujah."

Grace gives voice to those secrets of the human experience that lie mute and waiting for sound. "Eternal Life," is a sonically bruising plea for emotional tolerance and psychic liberation. "Eternal life is now on my trail," he sings, "Got my red glitter coffin, man, just need one last nail/While all these ugly gentlemen play out their foolish games/There's a flaming red horizon that screams our names."

Track Listing:

LP 1 Side A
1. Mojo Pin
2. Grace

LP 1 Side B
1. Last Goodbye
2. Lilac Wine
3. So Real

LP 2 Side C
1. Hallelujah
2. Lover, You Should've Come Over

LP 2 Side D
1. Corpus Christi Carol
2. Eternal Life
3. Dream Brother

Click here to listen to samples on AllMusic.com