Chris Bell I Am The Cosmos LP Clear Vinyl Ardent Studios Omnivore Recordings 2017 USA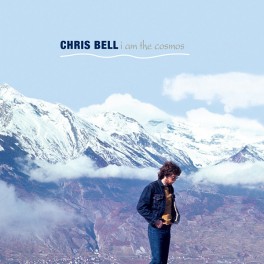 Maximize
Artist:
Chris Bell
Title:
I Am The Cosmos
Catalog Number:
OVLP-231
Label:
Rykodisc
Reissued by:
Omnivore Recordings
Barcode:
816651013258
Original release year:
1992
Reissue year:
2017
Number of discs:
1
Revolutions per minute:
33⅓ rpm
Disc size:
12"
Extras:
Download Code
Limited Edition:
Yes
Total Item Weight:
320gr
Pressing country:
USA
For Market Release in:
USA
Added to catalog on:
November 12, 2017
Note:
Not eligible for any further discounts
Vinyl Gourmet Club:
No
I Am The Cosmos is Chris Bell's only solo album, recorded over a period of years during the mid-70s and released in 1992, 14 years after his tragic death in an automobile accident at age 27. As with his work with Big Star, the album received excellent critical reviews. An incredible album, remastered at Ardent Studios and pressed on clear vinyl.
Limited Edition
1st pressing on Clear Vinyl LP
Includes Download Code
Newly Remastered
Cut at Ardent Studios in Memphis
Chris Bell was an immensely gifted songwriter, performer and producer. As a founding member of Big Star and as a solo artist he struggled to have his songs heard. Sadly, the Memphis-born artist did not live long enough to see the enormous impact his music - both with Big Star and as a solo artist - would have on future generations.

The beginnings of I Am The Cosmos can be traced back to 1972, when Bell left Big Star, the seminal power-pop outfit he helped found. After helping Big Star write and record a few songs for Radio City, the band's follow-up, Bell left for France in 1974. While there, he recorded several demos at Hérouville Studios for a planned solo album. Following the sessions, Bell and his brother David took the tracks to a London studio owned by the Beatles' producer George Martin, where they mixed the songs with Geoff Emerick, who engineered several of the Beatles' albums.

The songs were shelved and Bell returned home to Memphis, where he recorded more songs with a revolving cast of Memphis musicians. In 1978, Car Records released a single featuring Bell's "I Am The Cosmos" b/w "You And Your Sister." Encouraged by the positive reaction to the single, Bell was planning a return to music when he was killed in a car accident in 1978, two days after Christmas. His music remained unreleased until 1992, when several of his demos were released posthumously as I Am The Cosmos.

The 12 tracks highlight Bell's ethereal vocals, his uncanny sense of song structure and insightful, melancholy lyrics, all of which illuminate his often-overlooked contribution to Big Star. I Am The Cosmos is a haunting pop masterpiece ripe for discovery.
"Unreleased for over 15 years, I Am the Cosmos is nevertheless an enduring testament to the brilliance of Chris Bell; lyrically poignant and melodically stunning, this lone solo album is proof positive of his underappreciated pop mastery. While cuts like "Get Away," "I Got Kinda Lost," and "Fight at the Table" recall the glowing, energetic power pop of Bell's earlier work, the majority of the songs on I Am the Cosmos are more reflective and deeply personal; the title track is a harrowingly schizophrenic tale of romantic despair, while other cuts like the lurching "Better Save Yourself" and the lovely "Look Up" are infused with a spiritual power largely missing from his Big Star material. The album's highlight, "You and Your Sister" -- which features backing vocals from none other than Bell's Big Star mate Alex Chilton -- is simply one of the great unknown love songs in the pop canon, a luminous and fragile ballad almost otherworldly in its beauty." - Jason Ankeny, All Music
Track Listing:
Side A
1. I Am The Cosmos
2. Better Save Yourself
3. Speed Of Sound
4. Get Away
5. Make A Scene

Side B
1. Look Up
2. I Got Kinda Lost
3. There Was A Light
4. Fight At The Table
5. I Don't Know
6. Though I Know She Lies
7. You And Your Sister
Click here to listen to samples on YouTube.com ♫