Steven Wilson The Raven That Refused To Sing And Other Stories 2LP 180g Vinyl Kscope Optimal 2013 EU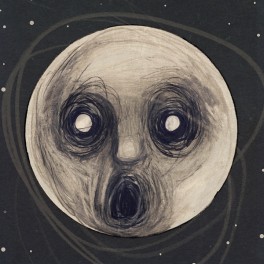 Maximize
Artist:
Steven Wilson
Title:
The Raven That Refused To Sing
Catalog Number:
KSCOPE835
Label:
Kscope
Barcode:
802644583518
Original release year:
2013
Number of discs:
2
Revolutions per minute:
33⅓ rpm
Disc size:
12"
Vinyl Weight Grade:
180gr
Limited Edition:
Yes
Total Item Weight:
596gr
Pressing country:
Germany
For Market Release in:
EU
Added to catalog on:
September 14, 2017
Collection:
Best New Music 2013
Note:
Not eligible for any further discounts
Vinyl Gourmet Club:
No
2013 release from the highly respected British Prog artist, producer and member of Porcupine Tree and No Man amongst others. The Raven That Refused To Sing (And Other Stories) was written in 2012 and recorded in Los Angeles, engineered by Alan Parsons. This incredible album includes six songs, three of which are 10 minute-plus epics and are based on stories of the supernatural.
Vinyl Gourmet Best New Music 2013
Limited Edition
Double LP 180 Gram Vinyl
Pressed at Optimal Media in Germany
Gatefold Cover
"Over the past decade, Steven Wilson's relationship with prog rock has grown increasingly intimate. He previewed a killer new band on the live album Get All You Deserve -- woodwind/multi-instrumentalist Theo Travis, keyboardist Adam Holzman, session bass and stick player Nick Beggs, drummer Marco Minnemann, and guitarist Guthrie Govan -- put a diverse, sophisticated face on Wilson's 21st century brand of the genre. The Raven That Refused to Sing and Other Stories is their first studio outing. Wilson was also able to coax Alan Parsons out of semi-retirement to co-produce and engineer the effort, and he fully committed: the album's crystalline, detailed sound and spacious ambience reflect some of his best work behind the boards. The result is a collection of six new songs -- three over ten minutes in length -- that reflect the very best of what classic prog rock aspired to: skillfully written music with expertly arranged compositions of color, nuance, texture, dynamics, narrative and artfulness played by a group of stellar musicians. The songs are based on short stories Wilson wrote or co-wrote with Hajo Mueller, which center around the supernatural -- though this is not actually a concept record. While the album begins with a warning sign --- the first four minutes of opener "Luminol" are a knotty, driving, near-fusion instrumental workout that gives way to a complex, beautifully wrought mini-suite that draws on sources such as Pink Floyd, early Genesis, and King Crimson.

While "Drive Home" builds gradually with a near-majestic sweep of harmonic and lyric invention, it features wonderfully inventive guitar work by Govan. "The Holy Drinker" is a sprawling ride fueled by by Holzman's glorious keybaord work. There's a smoking guest guitar spot by Parsons, and a dazzling soprano saxophone from Travis. It commences with a diverse anglularity but never once loses its musical center. "The Watchmaker"'s intro of lilting, layered, acoustic guitars takes on heft as the ensemble enters with furious bass and drum work, and a gorgeous flute solo by Travis. The increasing drama includes death metal riffing, syncopated vocal choruses, and a flood of strings that never overdo it. The title track is the set closer, a lush, straightforward number about an old man speaking to his long-dead sister. His loneliness and grief are heartbreaking in Wilson's vocal expression, before strings, Mellotron, winds, and rolling drums build to a final, dramatic conclusion. The Raven That Refused to Sing and Other Stories is the best of Wilson's three solo projects; let's hope this particular group stays together awhile; with this bunch, the sky is the limit in terms of potential." - Thom Jurek, All Music
Musicians:
Bass Guitar, Backing Vocals – Nick Beggs
Drums, Percussion – Marco Minnemann
Electric Piano, Organ, Piano, Synthesizer – Adam Holzman
Flute, Saxophone, Clarinet – Theo Travis
Lead Guitar – Guthrie Govan
Producer, Engineer – Alan Parsons
Strings Soloist – Perry Montague-Mason
Strings – The London Session Orchestra
Vocals, Mellotron, Keyboards, Guitar – Steven Wilson
Track Listing:
Side A
01. Luminol

Side B
02. Drive Home
03. The Holy Drinker

Side C
04. The Pin Drop
05. The Watchmaker

Side D
06. The Raven that Refused to Sing
Click here to listen to samples on YouTube.com ♫