Steven Wilson Insurgentes 2LP 180 Gram Vinyl Gatefold Kscope Limited Edition Optimal 2009 EU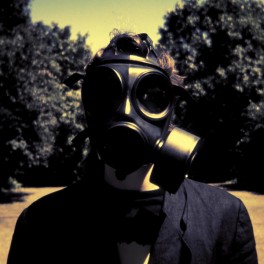 Maximize
Artist:
Steven Wilson
Title:
Insurgentes
Catalog Number:
KSCOPE808
Label:
Kscope
Barcode:
802644880815
Original release year:
2009
Number of discs:
2
Revolutions per minute:
33⅓ rpm
Disc size:
12"
Vinyl Weight Grade:
180gr
Limited Edition:
Yes
Total Item Weight:
612gr
Pressing country:
Germany
For Market Release in:
EU
Added to catalog on:
September 13, 2017
Note:
Not eligible for any further discounts
Vinyl Gourmet Club:
No
Acclaimed for his work with Porcupine Tree, Insurgentes is Steven Wilson's debut album, originally released in 2009. Comprising ten tracks that range from ballads and anthems to all-out industrial noise assaults, the dark, cinematic and richly textured album represents two years' worth of creative output and numerous recording sessions worldwide in studios from Mexico City to Japan and Israel.
Limited Edition
Double LP 180 Gram Vinyl
Pressed at Optimal Media in Germany
Gatefold Cover
4 bonus tracks not available on the CD/DVD
While Wilson is a member of several bands including Blackfield, No-Man and Bass Communion, he explains that "when I began writing these songs, I quickly realized that they would be best suited to an album under my own name. It was an intuitive, almost unconscious writing process that resulted in a kind of 'poetry of melancholy." The final product inhabits a similar experimental realm as recent albums by Thom Yorke, Portishead, and Nine Inch Nails.

Wilson recruited a stellar cast of guests to work on Insurgentes including bassist Tony Levin, drummer Gavin Harrison, and pianist Jordan Rudess, alongside Japanese Koto player Michiyo Yagi, British guitarist Sand Snowman, and jazz flautist and saxophonist Theo Travis.

"Adapting the strong-bone riffing and oblique-hook strategies of progressive rock and art metal into a decisively melodic melancholy, Wilson's first solo album is among the best of his many records." - David Fricke/Rolling Stone
Track Listing:
Side A
01. Harmony Korine
02. Abandoner
03. Salvaging

Side B
04. Veneno Para Las Hadas
05. No Twilight Within The Courts of The Sun
06. Significant Other

Side C
07. Only Child
08. Twilight Coda
09. Get All You Deserve
10. Insurgentes
Side D
11. Port Rubicon
12. Puncture Wound
13. Collecting Space
14. Insurgentes (mexico)
Click here to listen to samples on YouTube.com ♫