Porcupine Tree On The Sunday Of Life 2LP 180 Gram Vinyl Steven Wilson Remaster Kscope 2017 EU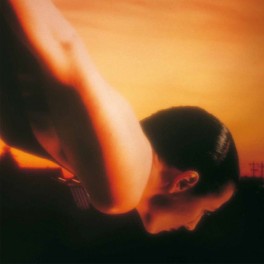 Maximize
Artist:
Porcupine Tree
Title:
On The Sunday Of Life
Catalog Number:
KSCOPE959
Label:
Delerium Records
Reissued by:
Kscope
Barcode:
802644895918
Original release year:
1992
Reissue year:
2017
Number of discs:
2
Revolutions per minute:
33⅓ rpm
Disc size:
12"
Vinyl Weight Grade:
180gr
Total Item Weight:
595gr
Pressing country:
Germany
For Market Release in:
EU
Added to catalog on:
July 28, 2017
Note:
Not eligible for any further discounts
Vinyl Gourmet Club:
No
Porcupine Tree's debut On the Sunday of Life was recorded solo by Steven Wilson and originally released as a double LP in 1992. Including everything from psychedelic pop to ambient interludes, the seeds of the future Porcupine Tree sound are also in evidence on tracks such as 'It Will Rain for a Million Years' and the classic 'Radioactive Toy'.
2016 Remaster by Steven Wilson
Double LP 180 Gram Vinyl
Pressed at Optimal Media in Germany
Gatefold Cover
"Porcupine Tree's debut is really one big in-joke, which actually makes for a better reason to record something that pretends to be profoundly deep through and through. As released, it doesn't make mention of the tracks' origins as the supposed product of a mysterious cult psych/prog rock band, but the packaging and artwork (even the fonts) would make the Dukes of Stratosphear proud. Steve Wilson's singing is noticeably higher at points than it would be in later years -- chalk it up to his relative youth or a desire to sound appropriately wispy (or on the lovely "Nine Cats," like David Gilmour). On a sheer technical level, though, Wilson can't be beat. Recording and producing his material solo (outside of a couple of guest appearances) before the big '90s revolution in home recording quality, he easily reaches the depth and reach of bands who could spend many times more to reach the same sound. It really does sound like a full band jamming along to its own muse, not a constructed swathe of overdubs. Happily, it's not just ability on display, but actual art.
There's plenty of shaggy-dog nutty humor -- "Jupiter Island" takes a perfectly groovy trip to said locale circa 1968, phased guitars and all, while the giddy goof "Linton Samuel Dawson" gleefully portrays a cool dude tripping through life and time just to "Escape...from the boredom of mankind." Then there's the spoken word whispering on "Space Transmission," which sounds like something Robert Calvert might have dreamed up on a particularly bad trip, or the very knowing Beatles lyrics quote on the über-trippy "Footprints." Meanwhile, the many instrumental pieces are simply wonderful, pastoral, ambient rambles or drum-solo jams or more. It may all be 1970-era Pink Floyd for a more knowing time, but as a genre exercise and its own worthiness, On the Sunday of Life is still a great debut." - Ned Raggett, All Music
On the Sunday of Life is the debut album by Porcupine Tree, first released in July 1992. It compiles tracks that Steven Wilson produced and recorded for two cassette-only releases, Tarquin's Seaweed Farm (1989) and The Nostalgia Factory (1991). The rest of the music from these tapes was released three years after in the compilation album Yellow Hedgerow Dreamscape.
Most of the lyrics were written by Alan Duffy, a school friend with whom Steven Wilson had lost touch a few years before the album was released. The album title was chosen from a long list of nonsense titles compiled by Richard Allen of Delerium.
Track Listing:

Side A
1. Music For The Head
2. Jupiter Island
3. Third Eye Surfer
4. On The Sunday Of Life...
5. The Nostalgia Factory

Side B
1. Space Transmission
2. Message From A Self Destructing Turnip
3. Radioactive Toy
4. Nine Cats

Side C
1. Hymn
2. Footprints
3. Linton Samuel Dawson
4. And The Swallows Dance Above The Sun
5. Queen Quotes Crowley

Side D
1. No Luck With Rabbits
2. Begonia Seduction Scene
3. This Long Silence
4. It Will Rain For A Million Years