Stevie Ray Vaughan Double Trouble Texas Flood 2LP 45rpm 200 Gram Vinyl Analogue Productions QRP USA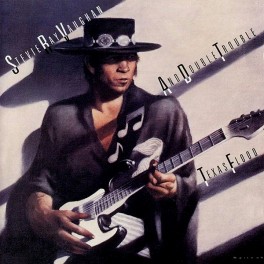 Maximize
Stevie Ray Vaughan's 1983 debut album, Texas Flood, was a phenomenal success, climbing into the Top 40 and spending over half a year on the charts, which was practically unheard of for a blues recording. The record plays like a dynamite club show, filled with crowd-pleasing originals and covers, all performed with unbridled enthusiasm.
Limited Edition
45rpm Double LP
Analog cut by Ryan K. Smith
Mastered at Sterling Sound
Cut from the Original Analog Master Tapes
200 Gram Audiophile Vinyl
Pressed at QRP, USA
Deluxe Gatefold Cover
With his astonishingly accomplished guitar playing, Stevie Ray Vaughan ignited the blues revival of the '80s. Vaughan drew equally from bluesmen like Albert King, Otis Rush and Hubert Sumlin and rock 'n' roll players like Jimi Hendrix and Lonnie Mack, as well as the stray jazz guitarist like Kenny Burrell, developing a uniquely eclectic and fiery style that sounded like no other guitarist, regardless of genre.
Stevie Ray Vaughan already had a decade of performing experience under his belt when he burst into the mass consciousness with his landmark 1983 debut Texas Flood. Recorded in a mere three days in Jackson Browne's private studio, Texas Flood became a surprise smash and established Vaughan as the preeminent guitar hero of the '80s. The album, which earned a pair of Grammy nominations, features the hit "Pride and Joy," along with such beloved Vaughan numbers as "Love Struck Baby," "Dirty Pool," and "Lenny."

"The new remastering sounds amazing. Better than it ever did. I'm happy and pleasantly surprised." — Chris "Whipper" Layton

The 45 RPM Analogue Productions reissue of Stevie Ray Vaughan's Texas Flood is so good, as are its 45 RPM companions — Couldn't Stand The Weather and Soul To Soul — that they truly represent what Gregg Geller, producer and A&R representative described as "the best replication of the master tapes to date."

We've used the original 30 inches-per-second, half-inch analog master tapes for all of these albums. Ryan K. Smith at Sterling Sound cut the lacquers for the LPs using the ultimate VMS 80 cutting lathe. Gary Salstrom handled the plating and the vinyl was pressed of course at our Quality Record Pressings, maker of the world's finest-sounding LPs.

There's not a link in this production chain that wasn't absolute first-rate. The absolute best that money can buy. But beyond that we've poured our passion into this project. Analogue Productions is a big fan of the blues and Stevie Ray Vaughan. It's a big dream come true to work on this project and to make these records sound and look the best they ever have.
Track Listing:
Side A
1. Love Struck Baby
2. Pride And Joy
3. Texas Flood

Side B
4. Tell Me
5. Testify

Side C
6. Rude Mood
7. Mary Had A Little Lamb
8. Dirty Pool

Side D
9. I'm Cryin
10. Lenny
Click here to listen to samples on YouTube.com ♫